Lab Theater's 'Body & Sold' focuses attention on epidemic of human trafficking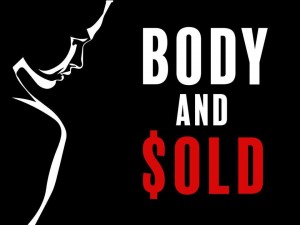 The Laboratory Theater of Florida is presenting a limited run of Deborah Lake Fortson's Body & Sold May 5 through 7. Taken from real stories of victims of human trafficking, this stunning documentary play sheds light on this growing problem taking place right here in Southwest Florida.
Over 100,000 American youngsters run away from home every year.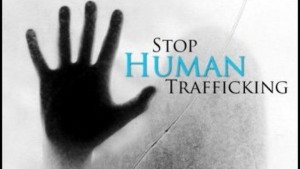 Within 48 hours of being on the street, these teens will be approached by someone posing as a friend or Good Samaritan, offering food, shelter and love. Many will be forced into prostitution or involuntary servitude.
While the Immigration Advocates Network places the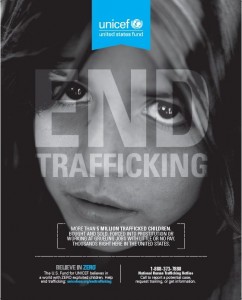 number of people trafficked in the U.S. at 17,500 people annually, Shared Hope International estimates that as many as 300,000 American children are forced into prostitution each year, usually beginning around age 13. Once thought of as a third-world problem, sexual slavery occurs everywhere and anywhere, "even in suburbs east of Naples," wrote Ben Wolford for Gulfshore Life in May of 2013.
The problem has been prevalent in Southwest Florida for more than a decade. In fact, the SWFL Human Trafficking Coalition was formed in 2005 to combat human trafficking in this very region of the country. And according to the Coalition:
There are 27 million humans in slavery worldwide.
50% are children (as young as 4-5).
80% are female.
100,000 to 300,000 of these victims are domestic.
2,200-2,300 children go missing daily in the United States.
Sold into servitude and sexual slavery, they are routinely beaten and terrorized.
Generally ranked third in the nation, Florida has one of the highest occurrences of human trafficking in the United States.
There is a safe house located right here in Lee County that shelters minor domestic girls who have been rescued from human sex trafficking right in our own backyard.
To date, the youngest trafficked victim in the U.S. is a 6 year boy.
Since January 2016, there have been 32 adult victims and 16 children extracted from human trafficking situations.
Recognizing that human trafficking is such an issue in this part of the country, local filmmaker Curtis Collins decided to write a micro-budget independent film that centers around a girl who is kidnapped from a car outside a 7-Eleven. Featuring a cast of more than 80 area actors and shot at various locations in and around Fort Myers, Hanging Millstone is in post-production and due out later this year.
The Lab is the latest in a long line of theaters to produce Body & Sold, which has been performed to date in 30 American cities as well as in Japan and the United Kingdom. Produced by Tempest Productions, the play won a Massachusetts Cultural Council award in 2005 and is the focus of a campaign to produce readings from coast to coast in order to raise awareness about the epidemic of commercial sexual exploitation of our young people and develop strategies to combat it.
Deborah Lake Fortson has written plays for theaters in Boston, New York, England and Scotland, and her plays have been produced across the United States. She studied acting and theater at the International School of Theater in Paris with Jacques LeCoq, who, she writes, "inspired me with the excitement of physical and visual rhythm in the theater."
April 19, 2017.
RELATED POSTS.