Spotlight on 'Festival of Tens' playwright Melanie Payne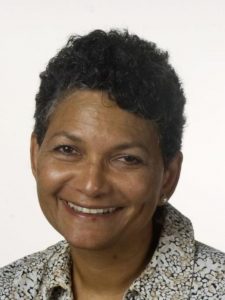 The Laboratory Theater of Florida is presenting its first-ever festival of ten-minute plays this weekend. The Festival of Tens will showcase the work of five adult students who have studied with Lab Theater playwright Louise Wigglesworth for several years, vis: Linda Saether, Candice Sanzari, Patrick Erhardt, Nancy Stetson and Melanie Payne.
Lab Theater has previously produced a number of staged readings of Payne's work, including Routine in 2018 and True Colors in 2016. Melanie is an investigative reporter with The News-Press/USA Today Network. In that capacity, she has exposed scams, corruption and bad deals. For more than a decade, she wrote the consumer column, Tell Mel.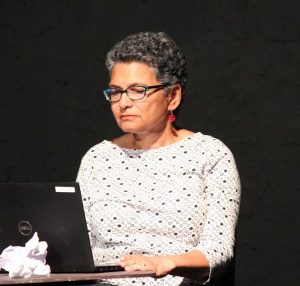 She has published two nonfiction books and is a nationally-ranked Scrabble player. A native of Cleveland, Ohio, Melanie is a graduate of Wellesley College and has lived in Fort Myers since 2004.
The Festival of Tens also marks Melanie's stage acting debut.
Festival of Tens performance will be at 8:00 p.m. on April 26 and 27 and at 2:00 p.m. on Sunday, April 28. Tickets are available to purchase on Brownpapertickets.com or by calling the box office at 239-218-0481.
April 25, 2019.