Many died at Theresienstadt, but nearly three times as many were sent to their deaths at Auschwitz-Treblinka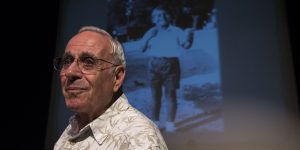 Holocaust survivor Steen Metz will speak at The Laboratory Theater of Florida at 7:00 p.m. on Monday, April 2 as part of the Theater's expanding tolerance and cultural education programming. His question and answer discussion coincides with Holocaust Remembrance Month in April.
A Danish Jew,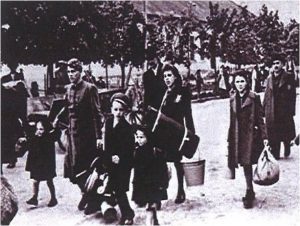 Metz was arrested with his family on October 2, 1943 and deported to a concentration camp by the name of Terezin within the town of Theresienstadt, an 18th century fortress located in Czechoslovakia about 30 miles north of Prague. There, they joined Jews from Vienna, Prague and Berlin. Penniless, deprived of all their belongings, overcrowded, ill-fed and overworked, more than 32,000 perished of disease and starvation between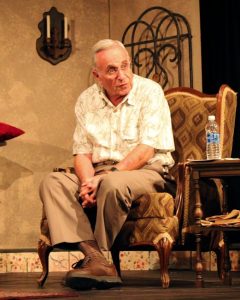 the camp's establishment on November 30, 1941 and its liberation by the International Red Cross on May 4, 1945.
But this does not count the more than 88,000 Jews who were sent from Theresienstadt to the death camps. Theresienstadt, you see, was a staging area, a ghetto where Jews were temporarily held before being sent on for extermination primarily at Auschwitz and Treblinka, but smaller camps such as Belzec and Chelmno as well.
While 423 of the 500 Danish Jews sent to Theresienstadt survived the Holocaust,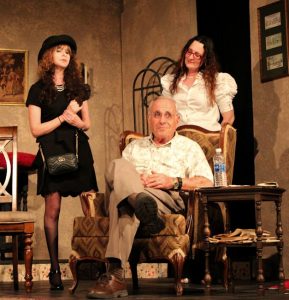 none escaped the malnourishment, disease, discomfort, overcrowding, degradation, humiliation and constant fear of deportation to the death camps that consumed their days and haunted their nights during their stay in the ghetto.
Steen Metz will share his experiences of his life before, during and following his liberation from Theresienstadt beginning at 7:00 p.m. on Monday. Seating is available on a first come, first served basis; doors open 30 minutes prior to the event. There is no fee to listen to Mr. Metz but a $10 donation is suggested. Proceeds will be given to the Holocaust Museum and Education Center of Southwest Florida in Mr. Metz's honor.
March 30, 2018.
RELATED POSTS.