Meet 'Hush Up Sweet Charlotte' actor Kenneth Cosmo Ruisi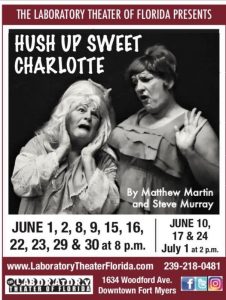 Lab Theater opens its 2018-2019 season with the summer sensation, Hush Up Sweet Charlotte, a drag-tastic spoof of the eponymous film starring Bette Davis and Olivia de Havilland. Playing multiple roles (Foreman, John Mayhew, Photographer) in the show is Kenneth Cosmo Ruisi.
Kenneth has performed on a number of Southwest Florida stages, including Lab Theater, Florida Rep, FGCU, Del Tura Rep, Studio Players and CPT. At Lab Theater, Kenneth has been seen in Hamlet, Macbeth, Othello, A Clockwork Orange, The Graduate, Amadeus, One Flew Over the Cuckoo's Nest and Psycho Beach Party.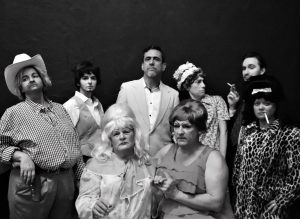 May 30, 2018.
RELATED POSTS.