Randall Kenneth Jones plays conniving cousin Miriam in Lab's 'Hush Up Sweet Charlotte'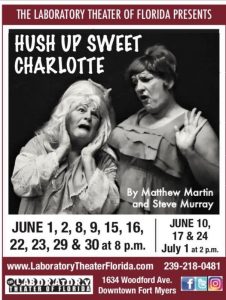 Opening June 1 at The Lab is the theater's latest summer spoof, Hush Up Sweet Charlotte, a parody of the 1964 classic film Hush, Hush Sweet Charlotte starring Bette Davis and Olivia de Havilland. Playing the part portrayed by de Havilland – conniving cousin Miriam – is Marco Island's creative mega-talent Randall Kenneth Jones.
This time last year, Jones was caking on foundation for his gender-bending role in Whatever Happened to Baby Jane: A Parody of the Horror. In that production, he portrayed Baby Jane Hudson, a role made famous (or perhaps infamous) by Bette Davis.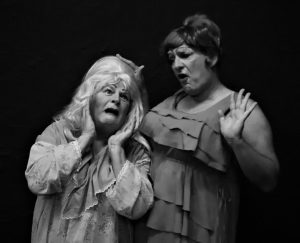 "[H]ow many actors get to step into the stilettos of Bette Davis and Olivia de Havilland?" Jones asks, clearly awed by his own good luck. As he did last year, he's racking up the miles back and forth from Marco to downtown Fort Myers for rehearsals and live performances. If Hush Up Sweet Charlotte is even half as successful as Baby Jane, it will be well worth the wear and tear on his body and his car.
Having spent most of his life as an actor and improviser, Jones is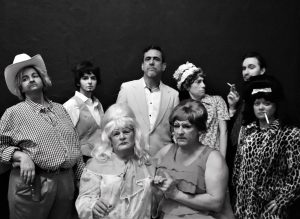 happiest before an audience. Besides Baby Jane, his favorite stage roles include The Monster in Young Frankenstein, Professor Callahan in Legally Blonde, Roger DeBris in The Producers and Bottom in A Midsummer Night's Dream.
For Jones, time on stage is a blissful extension of the creativity-fueled lifestyle he enjoys.
A self-described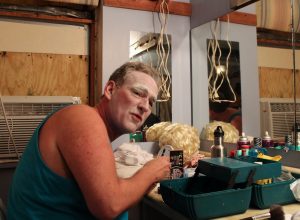 "professional storyteller," Jones is also an author, speaker and creative consultant. In this capacity, he has built a marketing and public relations portfolio that includes respected household names from the IT, healthcare, entertainment, publishing, retail and consumer products and services industries.
Jones' longstanding public quest for professional civility has landed him on TODAY, The Hoda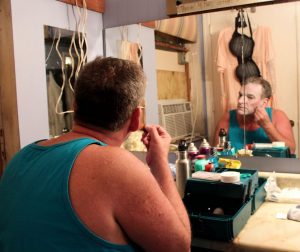 Show with Hoda Kotb, MARKETPLACE on Public Radio and CNBC.com. He has also been a regular contributor to Smart Business magazine and the Naples Daily News.
After Jones moved from Washington, D.C. to Naples in 2010, the award-winning writer and creative director approached the Naples Daily News about writing an independent newspaper column. From the onset,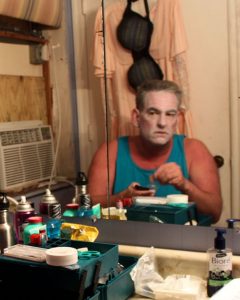 Business Class was meant to be an exploration of positive business principles selected from interviews with high-level executives, newsmakers, business leaders, media stars and business-savvy celebrities with a connection to Southwest Florida. And for the next few years, the ultra-inquisitive Jones personally conducted more than 100 best-practices interviews with subjects who included Pat Benatar, Brian Boitano, Carl Edwards, Jeffrey Hayzlett, Shirley Jones, Sonny Jurgensen, Sue Monk Kidd, Hoda Kotb, Colin Mochrie, Suze Orman, General Barry McCaffrey, Cynthia Rhodes, Tommy Tune and Vanessa Williams.
He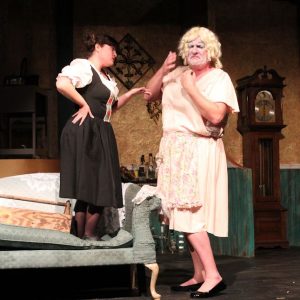 compiled a collection of these interviews and related anecdotes into a book titled Show Me: Celebrities, Business Tycoons, Rock Stars, Journalists, Humanitarians, Attack Bunnies & More! which was published in late 2016. The Foreward was provided by Peggy Post (The Emily Post Institute), the Introduction by Erin Brockovich. The book has been described by New York Times Bestselling Author Janet Evanovich as "a bit David Sedaris, a touch Dale Carnegie, a dash of Janet Evanovich…." Barbara Corcoran of Shark Tank put it this way: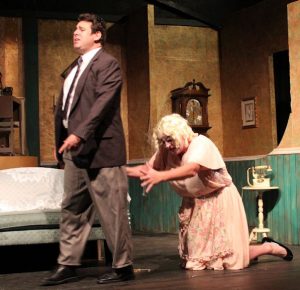 "Randy has created a literary Dancing with the Stars. Wickedly funny, yet profoundly touching! Show Me is Shark Tank meets NASCAR meets Broadway meets The Partridge Family."
In 2017, Jones joined the highly successful NICE GUYS ON BUSINESS podcast as a regular correspondent.
Whether he is writing, speaking, training, consulting or performing, Jones' platform is unwavering. His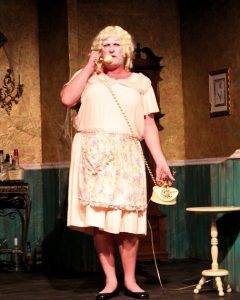 ongoing mission supports positive communication, creative thinking & innovation and authentic self-expression
A uniquely entertaining motivational speaker, Jones focuses his infotainment to appeal to a broad range of business and educational platforms. He is a graduate of the University of Missouri-Columbia (class of 1984), with a degree in speech and dramatic art.
But in June of 2018, he is simply conniving cousin Miriam in Lab's Hush Up Sweet Charlotte.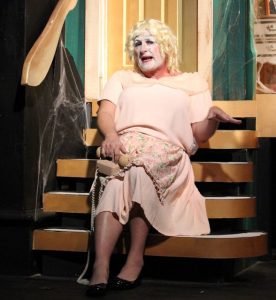 May 15, 2018.
RELATED POSTS.