Lemec Bernard plays lawyer Henry Brown in David Mamet's 'Race'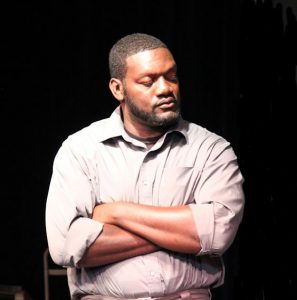 Lab Theater is bringing David Mamet's Race to the stage at the end of April. Directed by Sonya McCarter, the production features Brian Linthicum, Michael A. Massari, Cantrella Canady and Lemec Bernard.
Bernard plays Henry Brown. Henry and his white law partner, Jack Lawson, have been approached by a wealthy white man named Charles Strickland, who is seeking representation against charges that he raped a black woman. An insightful, no-nonsense litigator, Brown realizes from the jump just how toxic Strickland's case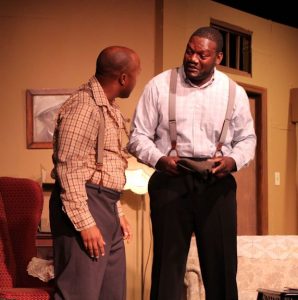 will be to their growing law firm. Although Lawson possesses a keen understanding of prejudice, he's a poor judge of character. Which lawyer will prevail?
Lemec Bernard portrays Henry Brown. It's a role tailor-made for an actor who characterizes his craft as a "blood sport." Lemec was last seen at the Alliance for the Arts in Confusions, which consisted of three one-act plays, The Still Alarm by George S. Kauffman and Alan Ayckbourn's Between Mouthfuls and A Talk in the Park. Before that, Bernard gave a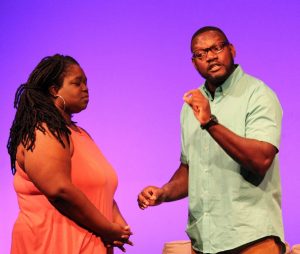 stand-out performance opposite Derek Lively in King Hedley II. Go here to see what else Lemec has been in.
Race represents the seventh time that he's been paired with Cantrella Canady. The two have previously appeared together in The Storms at Home, A Raisin in the Sun, King Hedley, Mr. Burns: A Post Electric Play (he was Homer and she was Bart), Joe Turner's Come and Gone (where they were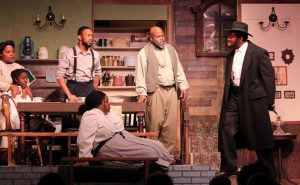 spouses separated when he was enslaved for seven years by Joe Turner) and Engagement Rules (in which they're engaged and grappling with the decision over whether to keep or abort the baby she just learned that she's unexpectedly carrying).
April 3, 2021.
OTHER LEMEC BERNARD SIGHTINGS