With zany slapstick and juvenile antics, Lab's 'Complete History of America' is class you wished you'd had in high school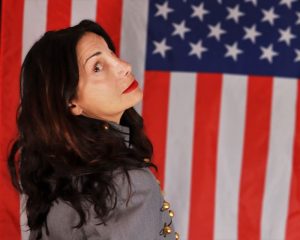 The southwest Florida premiere of the comedy The Complete History of America (Abridged) by Adam Long, Reed Martin, and Austin Tichenor opens at The Laboratory Theater of Florida on December 3 and runs until December 19. This fast-paced comedy is American History on speed, offering a 90-minute roller coaster ride to remind us that it's not the length of your history that matters – it's what you've done with it!
"History has
never been this fun … or so very deliciously butchered," exclaims Artistic Director Annette Trossbach. "This roller-coaster ride will both entertain and educate as it travels through the 'great experiment' that is the United States."
The play is essentially a series of humorous sketches in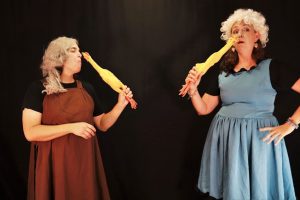 the tradition of Saturday Night Live, and part of the fun is the audience interaction – both improvised and scripted. "The audience feeds off the actors' screwball energy and comedic enthusiasm, even when the jokes are stale (as one of the actors acknowledges, 'Come on people, these are the best jokes of 1805.')," observes theater critic Pamela Steinik for MD Theatre Guide in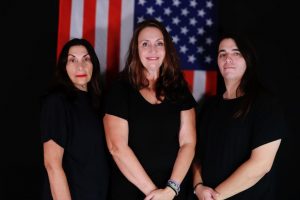 2017.
"I love comedy. I don't love history and politics. But poking fun at history and politics? That's why I chose to direct this show," adds Director Heather Johnson. "Our ability to laugh at ourselves and our history levels the playing field. It allows us to deal with the uncomfortable and challenging things we are facing today, even if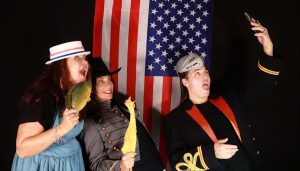 it's only for 90 minutes at a time."
So witness 600 years of history in 90 minutes … history will never be the same!