'Pass Over' play dates, times and ticket information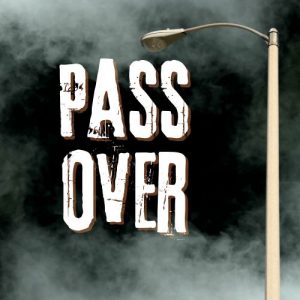 Play:  Pass Over
Playwright:  Antoinette Chinonye Nwandu
Genre:  Dramedy
Synopsis: Two characters who might be fugitives from a Samuel Beckett play find themselves in a world where being Black means being trapped forever on a blasted heath on the wrong side of the Promised Land. They entertain themselves with wordplay and games and talk about a promised land to which they might "pass over" –  if and when they can leave the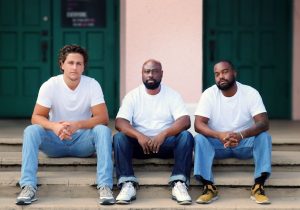 corner. Preventing that journey are two versions of whiteness (both played by Andrew Sarkozy) that descend upon them: the upper-middle-class Mister, who condescends to tell them to stop using the N-word, and the menacing Ossifer, a policeman.
Director:  Sonya McCarter
Assistant Director:  Tijuanna Clemons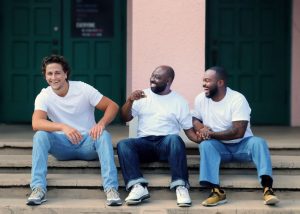 Cast:
Moses:  Robert Barner
Mister/Ossifer:  Andrew Sarkozy
Kitch:  Reuben Morgan
Play Dates and Times:
Half-Price Previews:  8:00 p.m. on March 29 & 30
8:00 p.m. shows:  March 31 and April 1, 6, 7, 8, 13, 14 & 15
2:00 p.m. matinees:  April 2, 9 & 16
Special Events:
Half-price previews:  March 29, 30 at 8:00 p.m.
Teens Get Free Ticket: April 1 at 6:00 p.m. (reservations required)
Community Talk-Back:  April 8 (immediately following performance)
Tickets:  Tickets are $30 each or $10 for students with valid student IDs. There are half-priced previews on March 29th and 30th at 8:00 p.m. and a new Thursday night special ticket price of $25 each for adults. For tickets, please call the box office at 239.218.0481 or online at www.laboratorytheaterflorida.com.
March 25, 2023.