'Pass Over' is thrilling, poetical and unflinching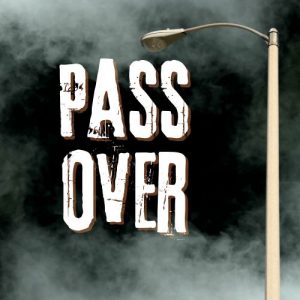 From March 31 through April 16, The Laboratory Theater of Florida will present the southwest Florida premiere of Antionette Chinonye Nwandu's acclaimed play Pass Over, which the Chicago Tribune describes as "thrilling, poetical and unflinching."
Moses and Kitch stand on the corner, talking trash, passing the time, and hoping that maybe today will be different. As they dream of their promised land, a stranger wanders into their space with his own agenda and derails their plans. Pass Over exposes the unquestionable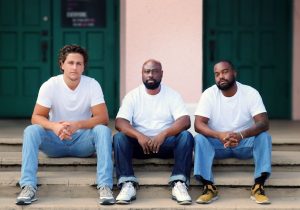 human spirit of young men stuck in a cycle and looking for a way out. This is a rare piece of politically charged theater by a bold new American voice.
"To 'pass over' means to ignore or disregard someone or something; biblically, it means to move above something or someone; to cross over," states Director Sonya McCarter (The Color Purple, SISTAS), providing insight into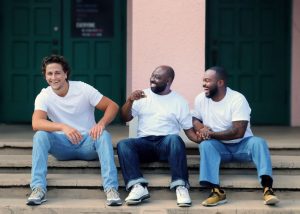 the play. "The question then becomes, 'Who is passing over?' or 'Who is getting passed over?' It's a question I am grateful to explore with this incredibly gifted cast who have bravely committed to telling this story at this time. Ultimately, Pass Over is a story about love, friendship, finding joy and the will to hold on to your dreams regardless of the pressures of a harsh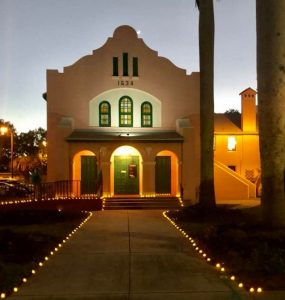 reality."
"This provocative play is a bold, new kind of Epic Theater," adds Artistic Director Annette Trossbach, who feels strongly about the play. "Moses and Kitch are leading their people out of Egypt, are on a 19th-century plantation, are in an inner city, dreaming and planning how to get out. Playwright Antoinette Nwandu reminds us that all three realities are being played out at once, highlighting the universality of suffering in human history through poetic expletives and humor. When Biblical events play out before our eyes,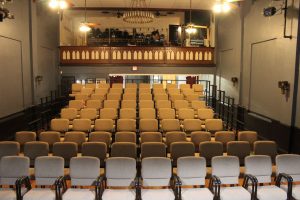 Nwandu shows us that our world, with its division and racism, can change, and we witness the possibility that there is hope for our collective future."
Pass Over features Robert Barner (The Color Purple, Avenue Q) as Moses, Andrew Sarkozy (The Play That Goes Wrong, The Thanksgiving Play) as Mister/Ossifer, and Reuben Morgan as Kitch.
The play also contains mature themes, strong adult language, violence and gunshots.
Go here for play dates, times and ticket information.
March 25, 2023.