'Save Hamlet' continues Lab Theater's tradition of joke-packed summer spoofs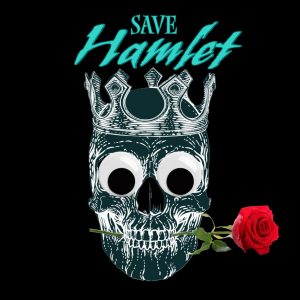 Extending its rich tradition of irreverent summer spoofs, the Laboratory Theater of Florida presents the world premiere of Mark Harvey Levine's Save Hamlet from June 2nd to June 24th. Come watch as Hamlet's friends fight against evil kings, the narrative and giant pool noodles to save literature's most enigmatic figure.
Save Hamlet is a goofy, charming, joke-packed spoof of Shakespeare's most famous play that's funny even if you don't know the difference between "where" and "wherefore." In addition to the prestige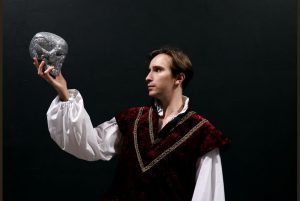 of being a world premiere, this show was a runner-up for the 2022 Louise Wigglesworth Excellence in Playwriting Award.
"Hamlet is the second-most analyzed and criticized piece of literature in the Western world," observes Lab Theater Artistic Director Annette Trossbach. "Even people who have not read it recognize quotes and scenarios because they've been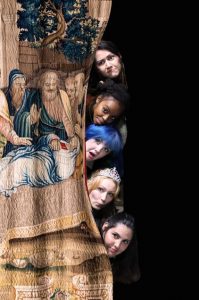 in our cultural consciousness for 400 years. Furthermore, it's June, the month of Lab Theater parodies. This show so delightfully turns everything on its head with fast-paced silliness that audiences will be giggling all the way through. And our version does not feature the poison-tipped swords – so bring the entire family!"
"Love it or leave it, Hamlet is one of the most famous plays of all time," adds Director Madelaine Weymouth. "I got away with pretending to read it my senior year in high school, and then promptly had to read it for real once I was a freshman in college. And then again as a junior in college. And it holds a very special place in my heart, but Save Hamlet makes all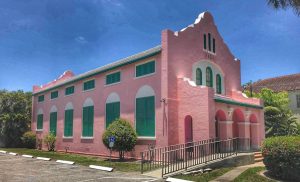 the fun easier for today's audiences to enjoy."
"Our ensemble of leading ladies really get to shine and show the true range of their unique styles of humor," Weymouth continues. "I love the quick changes, the pool noodles, the hiding behind arrases, everything! And if you are a fan of Hamlet,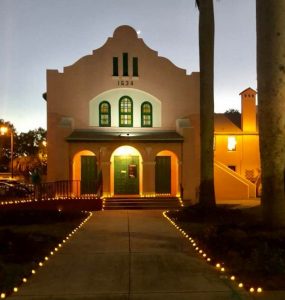 how Levine dances around the plot for maximum laughs is uniquely clever. But, of course, brevity is the soul of wit, so I'll end with the hope that you enjoy the show!"
While this play is rated for all ages, it does have some raunchy humor.
Go here for play dates, times, ticket information and a full cast list.
May 15, 2023.