Lab Theater produces cult classic Sondheim musical 'Sweeney Todd'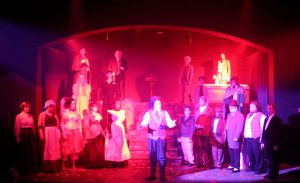 Sweeney Todd: The Demon Barber of Fleet Street is perhaps Stephen Sondheim's greatest work.  Which is saying a lot, given that the late lyricist's catalogue includes West Side Story, Gypsy, Company and Into the Woods. But it is not produced as frequently as the others. It's grisly and gothic. It's dark and depraved. The music is challenging. And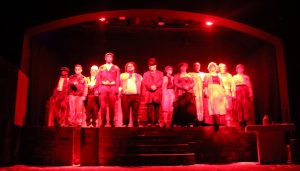 its running time approaches three hours. Undaunted, the Laboratory Theater of Florida and Director Paul Graffy bring Sweeney Todd to the stage for five weekends, beginning with the Friday night opening on February 10th.
"Long a favorite of the theater-going public, Stephen Sondheim's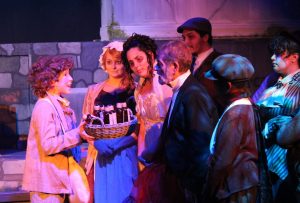 masterpiece of the Grand Guignol is both an examination of a man's descent from law-abiding innocence to maniacal depravity, and a thrilling, brilliant and perversely delightful musical of the highest order," assesses Graffy, who amps up wraithlike aspect of the show to which Lab Theater audiences will be treated.
The play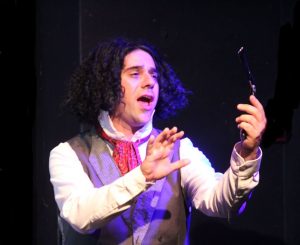 is set in 1845 Victorian London. It was a dark and gloomy time, in which the wealthy and powerful preyed upon the poor, not just making obscene profits at their expense, but corruptly taking whatever else they wanted. One such personage is lecherous Judge Turpin, who convicts a young barber of false charges and dispatches him on an eight-month, 10,000-mile voyage to a penal colony in Australia so that he can take, rape and torment the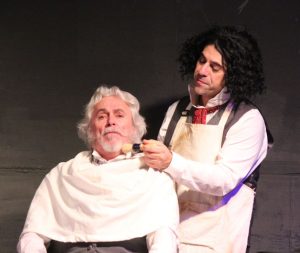 barber's pretty young wife. Back from Down Under, Sweeney Todd has only one thing on his mind – vengeance. His appearance now changed, he sets up a barber shop on Fleet Street and hatches a plan to get the unsuspecting judge and his assistant into his chair for the closest shave they'll ever experience. His murderous machinations play into the hands of his landlady, who suggests an alternate way to get rid of the bodies that are beginning to pile up in her tenant's emporium.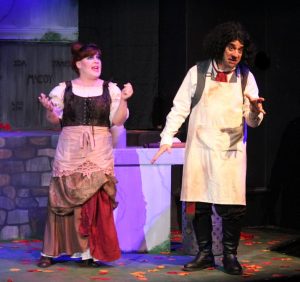 With his darkly disturbing blessing, she begins integrating a new ingredient into her meat pies that has the good people of London lining up … and the carnage has only just begun.
"It's a rollicking tour of Dickensian Hell, funny and frightening at the same time," touts Broadway World, which adds, "It's also a celebration of theatre, telling one of the most warped tales found in an accessible show."
Dave Rode as Sweeney Todd, MaryAnne McKerrow as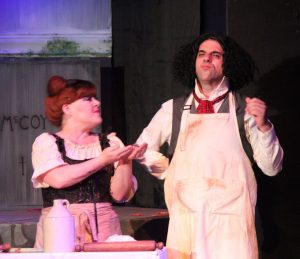 pie-maker Mrs. Lovett and Trace Meier in the role of Judge Turpin headline a cast of 21, which also features Madelaine Weymouth as Assistant Director and Jonathan Johnson as Lighting and Sound Director.
Go here for play dates, times and a full cast list.
February 8, 2023.