Michael Frayn's 'Noises Off' opens September 8 at Lab Theater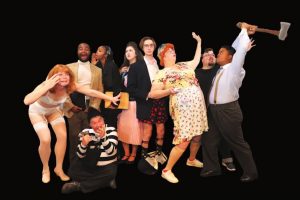 Noises Off opens at Lab Theater on September 8th. An ineffective director, actor love triangles, a drama queen, and a perpetually drunk actor are only the beginning of the problems with getting a British sex comedy in front of an audience. A play within a play, Noises Off is a slapstick farce with outrageous onstage and behind-the-scenes shenanigans that'll leave you gasping for air.
Read here for play dates, times and a cast list.
August 15, 2023.