Focus on 'The Best Man' actor Michael Hennessey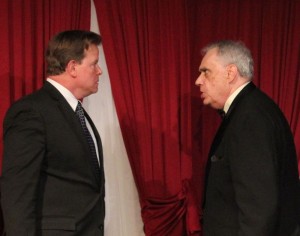 On stage now at Lab Theater is Gore Vidal's The Best Man.
A political drama, the play pits two men against each other in a contest for their party's nomination for the Presidency of the United States. Instrumental in winning that nomination is the endorsement of the party's former president, Art Hockstader, who is played by Michael Hennessey.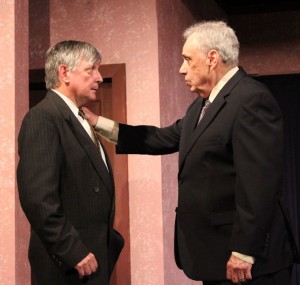 Art Hockstader is portrayed as a man who loves politics for its own sake. He admires a rough-and-tumble battle more than a chivalrous one. And the former president is determined to have the final say in selecting his party's candidate. He actually comes to the convention prepared to endorse the unscrupulous Joe Cantwell rather than the Shakespeare-quoting former Secretary of State William Russell, but he discovers to his surprise that Cantwell lacks the people skills to be an effective leader. In Hockstader's experience, a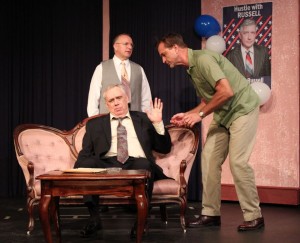 president must be a good judge of character and by his own standard, Cantwell (who was based on Richard Nixon) can't suck enough.
As you can surmise from this brief description, the role of President Hockstader requires an actor adept at oscillating between glib, glad-handing schmoozing and hard-nosed, in-your-face verbal fisticuffs, and Hennessey handles these transitions with cunning and stunning adroitness. His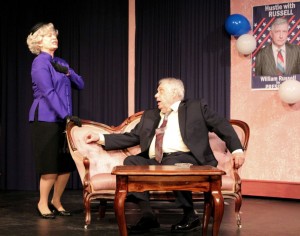 presence on the set and his interactions with The Best Man's crowded cast of characters makes him the star of this show even though it's a story about the political candidates and not the former president.
Hennessey is a stand-out in a show denoted by many fine performances (including Paul Graffy as Joe Cantwell, John Repa as William Russell, Gerrie Benzing as Mabel Cantwell and Joann
Haley as Alice Russell).
After a career spanning 50 years and 150 stage, film and television productions, Michael settled in Naples, Florida. He has been seen locally in Proof, Broadway Bound, Lend Me a Tenor, Rumors, The Mousetrap and, most recently, Other Desert Cities with the Naples Players; Escanaba in da Moonlight and Fridays with Stage 88; and On Golden Pond, Chapter Two, Plaza Suite, Love Letters, Visiting Mr. Green and the world premiere of the play he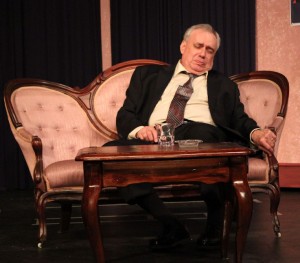 authored, Take Five, with the Marco Players. He was seen at Lab Theater in Glengarry Glen Ross.
Posted October 15, 2016.
RELATED POSTS.