Paul Graffy breathes life into the role of Senator Joe Cantwell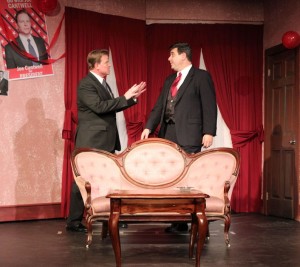 Opening tonight at Lab Theater is Gore Vidal's The Best Man. It's a political drama in which former Secretary of State William Russell and an aggressive, poll-watching Senator by the name of Joe Cantwell vie for their party's nomination for president on the eve of an open or brokered convention.
The mark of a well-written script is a strong and distasteful antagonist, and Joe Cantwell certainly fills the bill. It's a terrific role for an actor with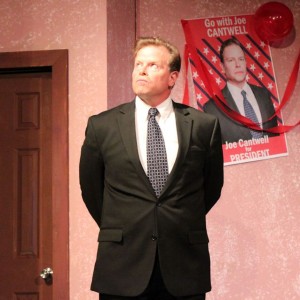 talent and experience, and Paul Graffy is a perfect choice for the part. He consistently demonstrates throughout the course of this contentious, tension-filled play that he understands his character's strengths and foibles in a deeply personal way.
And Joe Cantwell is seriously flawed. He's a steamroller. He only knows one way of dealing with people, and that's to crush anyone and everyone who gets in the way of what he wants. He resorts to threats, insults and intimidation even in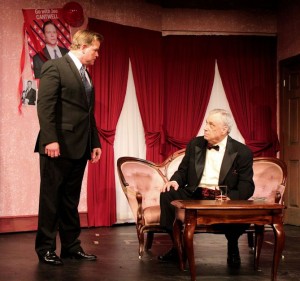 instances in which flattery, ingratiation and persuasion would better suit his needs. An unprincipled counter-puncher, he is apt to become unhinged any time he feels attacked or threatened. In Graffy's veteran hands, Joe Cantwell remains on the verge of exploding at the slightest provocation. And provoked he is by his political opponent, by former President Art Hockstader and by a man he served with in the Aleutian Islands during World War II.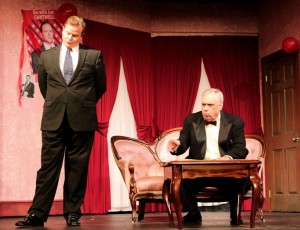 The sad truth about Graffy's character is that he could have easily had Hockstader's endorsement and his party's nomination. William Russell is a principled but weak leader, and Hockstader has come to Philadelphia prepared to support Cantwell because he sees in the Senator a man who is able and willing to do what it takes to get the job done. But Cantwell misreads the former president's intentions, and rather than persuade, cajole and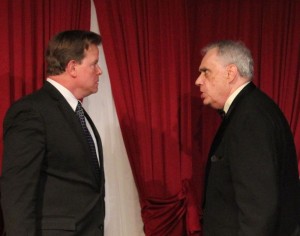 flatter his way to an endorsement, he attempts to threaten, intimidate and browbeat the man, showing an astonishing lack of respect for the politician Hockstader is and the office he once held. Alas, Joe Cantwell never bothered to read Dale Carnegie's 1936 bestseller How to Win Friends and Influence People (although Graffy undoubtedly has). Cantwell misplays his hand so badly that Hockstader is prompted to say "To be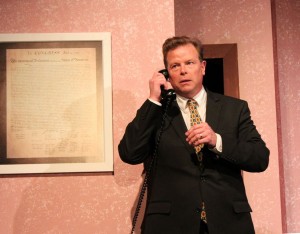 president, a man must be a good judge of character, and Joe Cantwell is not." [I mean, really, even if you detested former President Bill Clinton or George W. Bush, would you really say to their face something like "I don't want any little lectures from you on how to be a statesman" if you were trying to wrangle their endorsement or support?]
Cantwell also uses tactics of pressure, intimidation and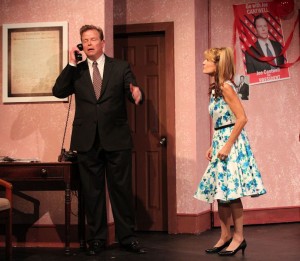 blackmail in his dealings with his opponent and the sniveling Sheldon Marcus, who William Russell's campaign manager, Dick Jensen, brings in to block Cantwell's impending release of psychiatric records showing that Russell had a mental breakdown, contemplated suicide, and is borderline manic-depressive. Not once does he explore a more conciliatory tact. He is convinced that he's untouchable, and he doesn't hesitate to tell Russell and Marcus the same.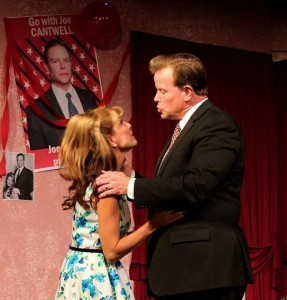 Graffy underscores Cantwell's impatience with social graces with a mesmerizing display of eye rolls, flashing eyes and laser looks of pure hostility with everyone who comes within his presence – with one fascinating exception. And that's his wife, Mabel. Oh sure, he largely ignores her as she prattles on about various topics, but he is patient, kind, and even solicitous of her, and Graffy's scenes with Gerrie Benzing are so warm and tender that they make his interactions with Hockstader, Russell and Marcus seem even darker and inexplicable than they might otherwise be.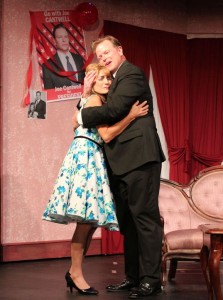 Even so – or perhaps for this very reason – Cantwell is so intensely self-centered, controlling and downright unlikeable that you will be rooting against him by the end of the play. But the ending may surprise you in a number of aspects. Of course, you'll have to go to the theater to find out how and why.
Most folks in Southwest Florida know Graffy as a real estate broker extraordinaire. He was featured in the Wall Street Journal after negotiating the sale of a premier 3-beach estate in Naples for a breathtaking $42 million. Since launching his real estate career in 2000, Paul has represented many of Naples' some notable families, selling many of Naples' signature properties. Along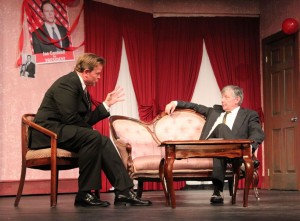 the way, he has been recognized by the "Real Trends/Wall Street Journal Top Agents" report as a member of the exclusive Top-1/2-of-1-Percent-of-Realtors-Nationwide club, received Gulfshore Life's 5-Star Client Satisfaction Award, multiple Platinum Circle of Excellence Awards, and the President's Volunteer Service Award.
Interestingly, prior to 2000, Paul worked for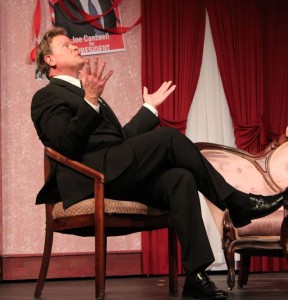 designers Kenneth Cole, Calvin Klein, Joe Boxer and Big Dog Sportswear. He served as Vice President of Sales for the latter three, garnering the fashion industry's coveted Earnie Award in both 1995 and 1996.
But Graffy's involvement in the performing arts pre-dates his careers in fashion and real estate. As a young man, he was one of 20 students selected nationwide to attend the prestigious Julliard School of Music at Lincoln Center in New York. After finishing his training at Julliard, Paul performed in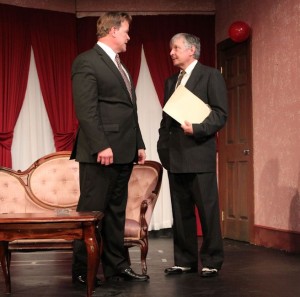 numerous productions both in New York and regionally before pursuing a career in sales.
Over the past 15 years, Paul has appeared in 25 productions and directed 12 others at such theaters as The Lab, Naples Players, Artis Naples, TheatreZone, The Studio Players and The Naples Dinner Theater. Most recently, he was seen as Frank Sr. in Catch Me if You Can. Before that, he starred with Annette Trossbach in Stage Kiss at The Lab. He was Alan in God of Carnage and the lead (George) in Moon Over Buffalo at The Naples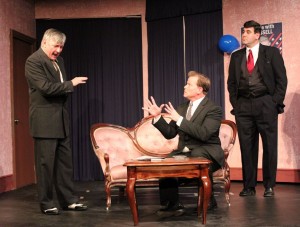 Players in 2014. In 2011, Florida Weekly recognized his stage talent with its Best Actor award.
But for as good an actor as he is, Paul has a passion for directing. "In the performing arts, you can study until you're blue in the face. You have to do it (to actually learn.)," Graffy told Florida Weekly's Chris Silk in a 2012 interview. "Like any other art,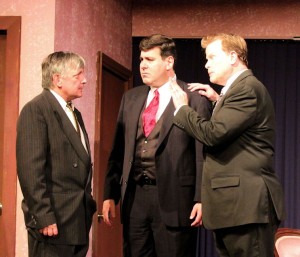 you learn more from your failures than your successes. Every time it's a whole new playbook." Graffy directed Les Liaisons Dangereuses for The Naples Players in 2014 and Steel Magnolias for The Naples Players in 2013. He's directed at other places as well, including at Juilliard while he was a student there.
Graffy also knows the business end of theater, having served two terms on the Naples Players'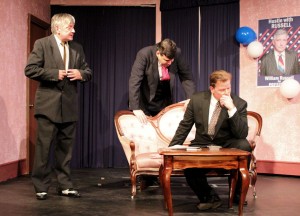 Board of Directors.
Paul will be back later this seen in Burn This, where he will play the role of Pale.
RELATED POSTS.