River Reed and Joseph Yazvac make Lab Theater debuts in 'Mothers and Sons'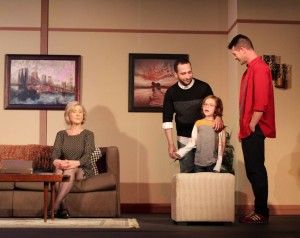 Terrence McNally's Mothers and Sons opened at the Laboratory Theater of Florida on Friday, January 6. Making their debuts in the roles of Will and Bud are River Reed and Joseph Yazvac.
Reed is the charming, scene-stealing 8-year-old who plays precocious 6-year-old Bud Ogden Porter, the son of two gay men, a wealthy Manhattan money manager named Cal Porter and aspiring writer Will Ogden, who is 15 years his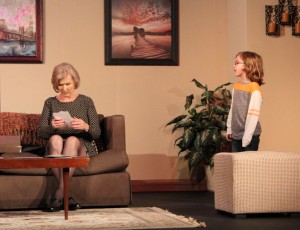 junior.  who was conceived through artificial insemination and carried to term by one their lesbian friends. Reed has almost as many lines off stage as on, but he makes the most of his face time in this production and is sure to see more stage time here in Southwest Florida in the future.
River is currently in the third grade at Christ McAuliffe Elementary in Cape Coral. He loves acting,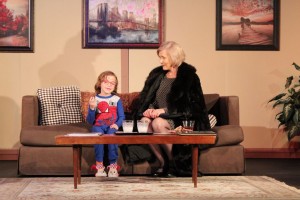 dancing, and singing. You may have seen him recently in Cultural Park Theater's Christmas Spectacular. He extends thanks to his family and friends for their support and for helping foster his dream of becoming an actor.
Yazvac works by day as a leasing consultant here in Fort Myers. In addition to acting, he enjoys writing f
iction and spending time at the mall, two traits which uniquely qualify him to play Will Ogden,  a fanatical homebody who has devoted himself to being the perfect husband and homemaker for Cal and ideal dad (think, in this connection, Modern Family's Cam – although Will is mirthless bordering on insufferable).
January 10, 2017.
RELATED POSTS.