Gerrie Benzing is back at The Lab in Rick Abbot's 'Play On!'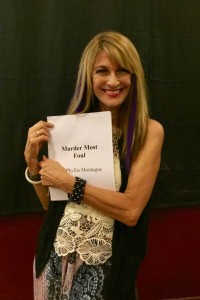 Opening on March 10 at Lab Theater is Play On! Included in the large and talented cast of local actors is Gerrie Benzing, who appeared as Mabel Cantwell in Gore Vidal's The Best Man, with which The Lab opened its 2016-2017 season.
As Mabel Cantwell, Benzing was a breath of fresh air. Unlike the original play and most revivals since then, Benzing did not portray Mabel Cantwell as a vacuous sex kitten. Nor did she play her as a lush or borderline alcoholic. Instead, Benzing's Mabel Cantwell was the penultimate 1950s Southern Belle eager to bring Southern charm and sensibilities to the White House long before Lady Bird Johnson actually did. By infusing Mabel Cantwell with Southern belle charm and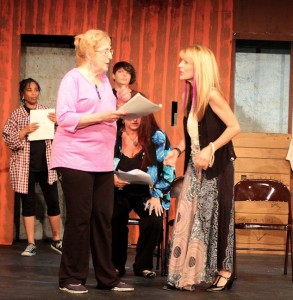 characteristics, Benzing and director Rick Sebastian provided her with depth, dimension and warmth not actually found within the four corners of the script. That's to their credit and the audience's overall benefit and enjoyment.
Prior to The Best Man, Lab Theater audiences enjoyed Gerrie in Miss Witherspoon, where she played the part of Maryamma. Some of her favorite past roles include Sharee in Dixie Swim Club, Veta in Harvey, and Bella Manningham in Angel Street (Gaslight) (where Charles Runnells applauded the hysterical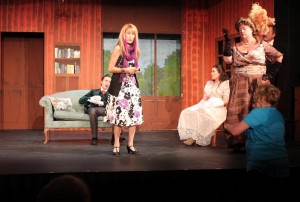 froth she worked up in the role of a "borderline bonkers housewife … driven to the brink by a husband with sinister ulterior motives"). She was also in the cast of Jack Neary's The Porch at Cultural Park Theatre and an extra in Curtis Collins' locally-filmed indie Fallaway, which is due out later this year.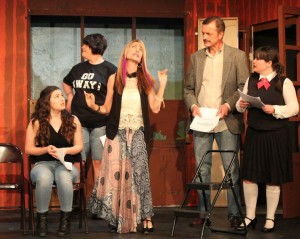 Gerrie will also be appearing as Amanda in The Glass Menagerie.
Gerrie is Creative Director of Monologues4kids.com. She has written numerous children's plays and hundreds of monologues for clients all over the world, helping dozens of children win movie roles, theater auditions, talent shows, pageants and secured professional representation. Gerrie also contributed original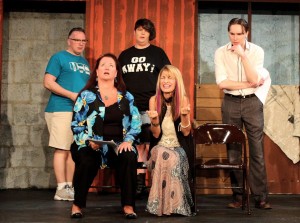 monologues to the book Active Listening by Michael Rost and J.J. Wilson.
March 2, 2017.
RELATED POSTS.