Kayleigh O'Connell is feather-dusting Smitty in The Lab's production of 'Play On!'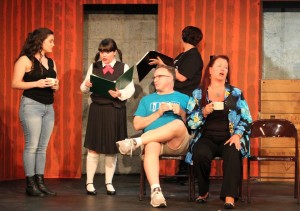 On stage at Lab Theater is the riotous comedy Play On! In the role of Marla Smitty Smith is Kayleigh O'Connell.
Kayleigh's character is a 17-year-old high school student who is distracted during her theater company's outrageously long rehearsals by worries over upsetting her mom by coming home so late and preparing for a biology exam the next day.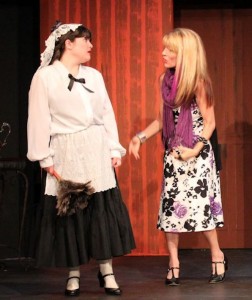 And like the other cast members, she's having difficulty memorizing lines and cues because of the incessant changes being made to the script by the self-absorbed playwright with whom they are working. In an ironic twist, when the rest of the cast goes blank on opening night and begins ad libbing their way through the show, Smitty is the only one who remembers her lines and cues as the play's feather-dusting maid.
Kayleigh's resume of previous productions includes Anything Goes and Thoroughly Modern Millie for Florida Repertory Theatre and Hairspray for North Fort Myers High School for the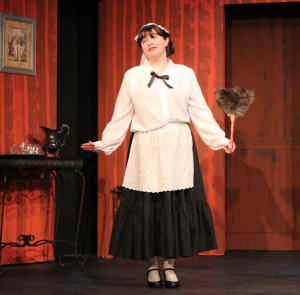 Performing Arts.
O'Connell is currently majoring in theatre studies at Florida SouthWestern State College.
March 13, 2017.
RELATED POSTS.