Mike Dinko returns to Lab Theater stage in 'Play On!'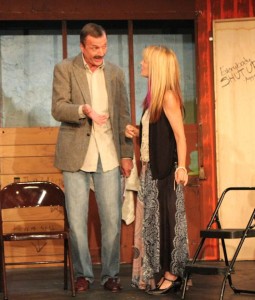 Opening on March 10 at Lab Theater is Play On! Included in the large and talented cast of local actors is Mike Dinko.
Two years ago, Mike was front-of-house manager, but now he's one of the busiest actors in Southwest Florida. And over this period of time, his skills and talent as an actor have continued to improve by leaps and bounds. He was last seen on The Lab stage in Gore Vidal's The Best Man, where he played the role of an Army veteran who is brought to a political convention by one candidate to ruin the reputation of his adversary. Before that, Dinko was the surly French waiter Claude in An Empty Plate in the Café du Grand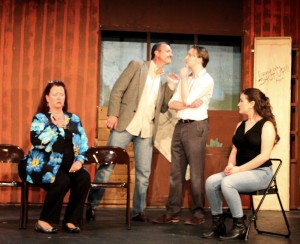 Boeuf, who longed for his young male trainee even though married (unhappily) to the restaurant's beautiful Jackie-O wannabe, played by Marta Sand. Mike has also turned in a strong performances as Dorilant in Theatre Conspiracy's recent production of The Country Wife, as Dasher in The Eight: Reindeer Monologues, Theo Maske in Steve Martin's The Underpants, and as Mr. Kraler in The Diary of Anne Frank.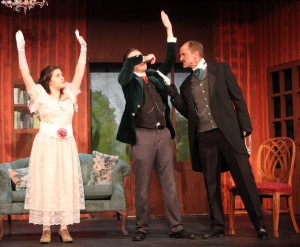 Local audiences can look forward to more good performances from this evolving but already accomplished new actor, who wants you to know that he's been laughing to the point of tears throughout rehearsals for this show and knows you will be too.
March 2, 2017.
RELATED POSTS.