April 20 'Ballyhoo' talk-back to include Bob Hilliard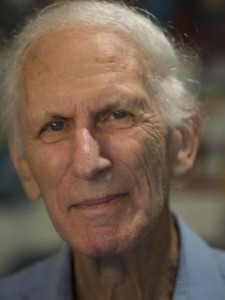 Following the April 20 performance of The Last Night of Ballyhoo, Lab Theater will host a talk-back that includes several Holocaust-survivors, Florida Weekly journalist Ella Nayor, and World War II soldier Robert "Bob" Hilliard. 
Now living on Sanibel Island, Hilliard was born in New York City on June 25, 1925. He was drafted in 1944 and served in the Infantry. As the war ground to a conclusion in April of 1945, Bob found himself stationed near Landsberg, Germany, the place where Hitler penned Mein Kampf. Not long after he became the editor of his unit's newspaper, some of his buddies told him about a concert at Saint Ottilien Monastery that was being put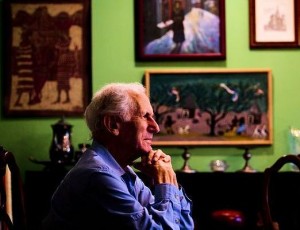 on by Jewish musicians who'd been recently liberated from the concentration camp at Dachau, some thirty miles away. They told Bob there was a story there he might want to pursue.
At Saint Ottilien, Bob witnessed the extreme mistreatment of the displaced persons who had congregated there. They were emaciated, gravely ill, and still wore concentration camp stripes. No one knew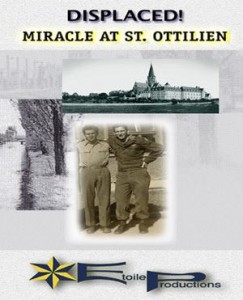 what to do with them, but Bob and his army buddies found creative ways to take care of them that went far beyond supplying them with stolen food. Hilliard and fellow private Edward Herman wrote a letter addressed to the American people regarding the conditions at the monastery. They personally mailed thousands of letters to people all over the United States imploring them to send donations. They asked everyone they knew to do the same. A copy of their letter landed on the Resolute Desk, prompting President Harry S. Truman to reverse the U.S. policy of neglect, thereby saving the lives of untold numbers of Holocaust survivors. As a result of the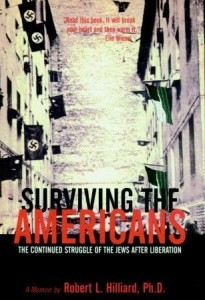 donations they received, Hilliard and Herman saved hundreds of the survivors being cared for my the monks at Saint Ottilien.
Bob has shared his story in both a documentary (Displaced! A Miracle at St. Ottilien) and a memoir (Surviving the Americans: The Continued Struggle of the Jews After Liberation). His message for the world is that the efforts of one individual, however lowly in rank, can make a life-or-death difference to another human being. More, "each one of us has a responsibility to do something about the people today in various parts of the world who are being persecuted or need help," said Hilliard in an interview by South Florida Sun-Sentinel Contact Reporter Sergio Carmona in May of 2015.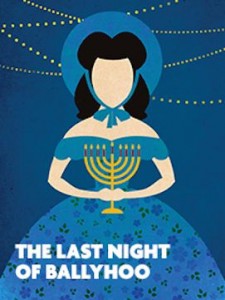 Those attending the April 20 performance of The Last Night of Ballyhoo are invited to take part in the discussions following the show.
April 7, 2017.
RELATED POSTS.
Meet 'Last Night of Ballyhoo' actor Amy Tardiff