Meet 'Last Night of Ballyhoo' actor Steven Coe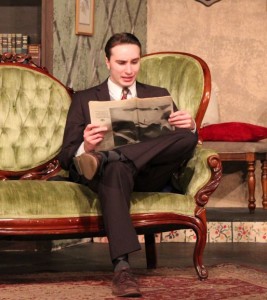 The 1997 Tony Award-winning comedy/drama The Last Night of Ballyhoo opens at the Laboratory Theater of Florida on April 14. Among the show's talented cast is Steven Coe.
After a bit of a hiatus working at Halloween Horror Nights (and bits in between), Steven returned to Fort Myers last Fall and appeared at The Lab in Arthur Kopit's Wings. Through April 1, 2017, he is appearing as Billy in Rick Abbot's Play On!, where he is carrying a torch for his castmate Violet Imbry (played by Rachael Dominguez). Inveterate theater-goers may also remember Seven as the twenty-something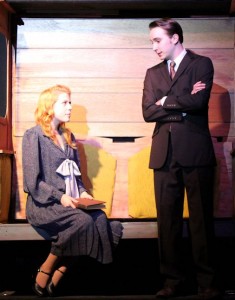 Russian spy in Theatre Conspiracy's 2013 production of Red Herring, a light-hearted espionage spoof. Other favorite shows include Blithe Spirit and The Government Inspector, both comedies.
Coe is delighted to keep working with such great casts and crews as he's been blessed with in Ballyhoo, Play On! and Wings.
March 31, 2017.
RELATED POSTS.