Meet 'Wings' director Annette Trossbach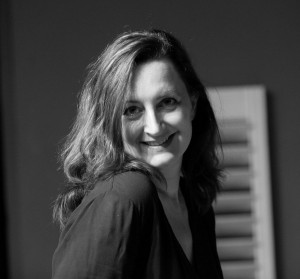 Arthur Kopit's Wings opens at the Laboratory Theater of Florida on November 11. Starring Cindy Chase, the play follows an aerial daredevil and wing walker by the name of Emily Stilson who suffers a massive stroke in the play's opening moments.
Annette Trossbach directs. Annette is founder and artistic director of the Laboratory Theater of Florida and the Gulf Coast Shakespeare Festival. Classically trained at the innovative East 15 Drama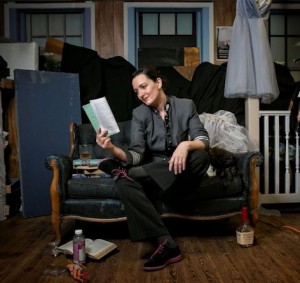 School in London, U.K., Annette has worked with Margaret Walker (What a Lovely War), international combat choreographer Mike Loades, director Terry Johnson, Alasdair Ramsey and actor Tony Scannell. She directed in England and Germany before moving to the United States. She is a 2010 recipient of the Gulfshore Business 40 Under 40 Award, a two-time Zelda Fichandler Award nominee (conferred by the Stage Directors and Choreographers Foundation, this award honors directors and choreographers who are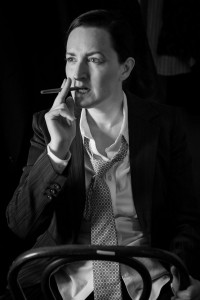 making a deep and extraordinary theatrical contribution to a particular region of the United States), and was just named to an exclusive class of nominees for WGCU's 2017 MAKERS award (which recognizes authentic, passionate and inspiring women who have left a lasting impact on the people, environment, economy and/or culture of Southwest Florida).
Her directing credits include Diary of Anne Frank, Miss Witherspoon, Glengarry Glen Ross, her own adaptation of Romeo & Juliet, Who's Afraid of Virginia Woolf, and The Last Days of Judas Iscariot. On the acting side, she starred in last season's production of Sarah Ruhl's Stage Kiss (which opened November 6, 2015) and, before that, My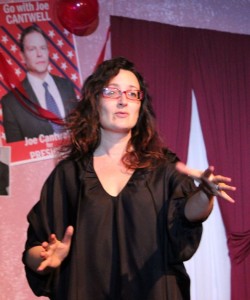 Brilliant Divorce, a one-woman show in which she played 20 separate characters. Among some of the other roles she has played are Sylvie in Intimate Exchanges, Yelena in The Wood Demon, and Netta in Cavalcade.
Annette has been teaching theater and acting skills for more than 20 years. At Laboratory Theater of Florida, she and her company continue the East 15 focus of teaching core theatrical skills such as character development, stagecraft, combat, textual analysis, voice and physicality to new actors of all ages.
November 6, 2016
RELATED POSTS