Dave Yudowitz is archangel Gabriel in Lab's 'An Act of God'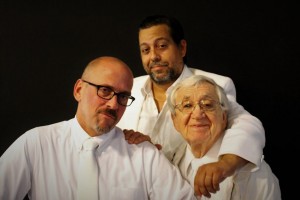 After more than 2,000 years of self-imposed silence, God is coming to Fort Myers to answer some of the deepest questions plaguing mankind since Creation. It happens at Lab Theater, whose home is fittingly an old church. And the forum is An Act of God, an outrageous comedy from the mind of playwright David Javerbaum. Dave Yudowitz plays the role of the archangel Michael.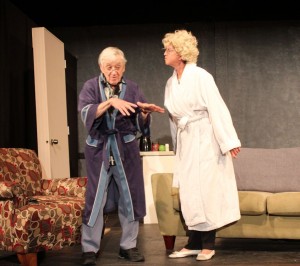 Lab Theater patrons will remember Dave Yudowitz from last season's 55 and Over, where he played Moe, a cantankerous 75-year-old who gets evicted from his apartment because he opts to buy groceries and his expensive heart medication in lieu of paying rent.
Prior to that, Dave was in The Diary of Anne Frank. He also stood out in 2014's summer stock hit, Standing on Ceremony: The Gay Marriage Plays, in which he rendered a riveting and touching eulogy for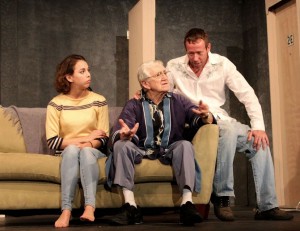 his recently-deceased gay partner of many years in a vignette titled London Mosquitoes by Moises Kaufman. Other Lab Theater performances include The Interview, One Flew Over the Cuckoo's Nest, The Last Days of Judas Iscariot, Picasso at the Lapine Agile, The Plague and both Mueller and Marley in Laura Lorusso's Scrooge TV.
November 2, 2017.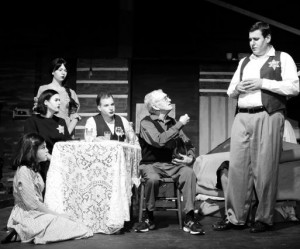 RELATED POSTS.