Miguel Cintron is the Almighty in Lab's 'An Act of God'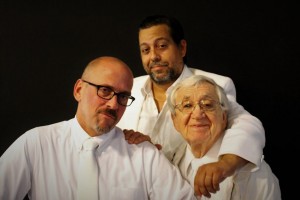 After more than 2,000 years of self-imposed silence, God is coming to Fort Myers to answer some of the deepest questions plaguing mankind since Creation. It happens at Lab Theater, whose home is fittingly an old church. And the forum is An Act of God, an outrageous comedy from the mind of playwright David Javerbaum.
M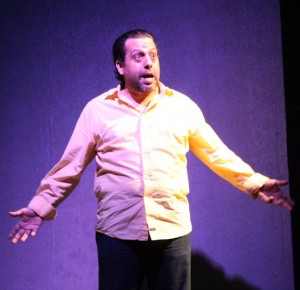 iguel Cintron appears in the title role, a part made famous on Broadway by The Big Bang Theory's Jim Parsons. So Cintron has some doubly large sandals to fill!
Lab Theater audiences will recall Cintron in The Lab's production of Yasmina Reza's play, Art, in which Miguel played Yvan, a character who spends most of his time trying to mediate peace between his warring friends, Serge and Marc, and his family and soon-to-be in-laws, who are battling over who's to be included and who gets top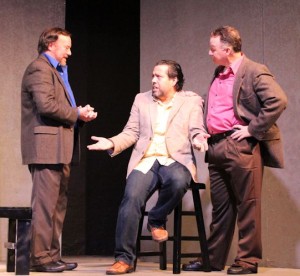 billing on the wedding invitations. Although Serge and Marc were the play's protagonist and antagonist, Cintron was so invested in his character that he stole many of the scenes that he shared with castmates Scott Carpenter and Mitch Haley. True, part of that was attributable to his character, who was the clown of the trio. But the rest was a function of his talent and exceptional acting skills.
A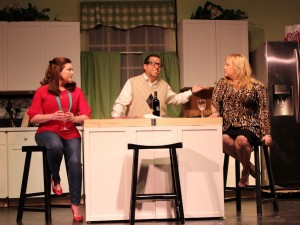 cross town at the Alliance, Miguel appeared just this past August with Liz Abbott, Stephanie Davis and Karen Goldberg in Theatre Conspiracy's season opener, Women in Jeopardy. Alliance audiences will also remember Cintron's tour de force performance in The Gun Show, a single-actor monologue in which he shared the playwright's unique perspective and true stories about America's love-hate relationship with firearms.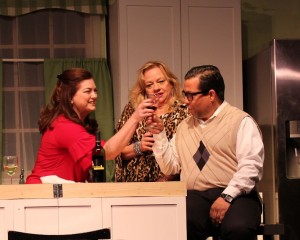 Some of Miguel's other favorite Theatre Conspiracy shows include My First Time, Domestic Tranquility, Shipwrecked, Tower of Magic, Shakespeare Abridged, The Bible Abridged and Art of Murder. Besides Theatre Conspiracy and Lab Theater, Cintron has performed at The Herb Strauss Theatre, The Broadway Palm Dinner Theatre, and the Florida Repertory Theatre. Some of his favorite shows are Into the Woods, S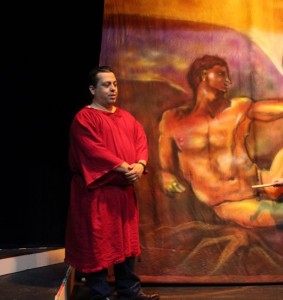 pamalot, Dirty Rotten Scoundrels, Lucky Stiff, Run for your Wife, Joseph and the Amazing Technicolor Dreamcoat, Aladdin, Buddy, and The Fantastiks.
Miguel has also worked as a standup comedian in Florida and New York. He is a proud member of the faculty of Lehigh Senior High School, where he teaches English, theater, speech and debate.
He's looking forward to seeing you at An Act of God.
November 2, 2017.
RELATED POSTS.