Danielle Channell is Meg Magrath in Lab's 'Crimes of the Heart'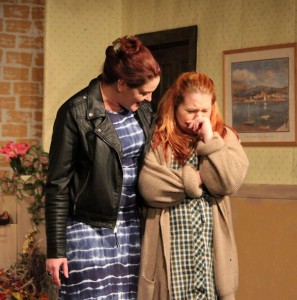 On stage at Lab Theater through January 21 is Beth Henley's Southern Gothic tragi-comedy, Crimes of the Heart.
The story follows three sisters who have reunited for the first time in a decade at their Granddaddy's house in Hazlehurst, Mississippi. Lenny Magrath is the eldest. She actually never left Hazlehurst, remaining in the home to care for Granddaddy, whose health has been steadily declining and who is presently in the hospital with the vessels in his brain all a popping.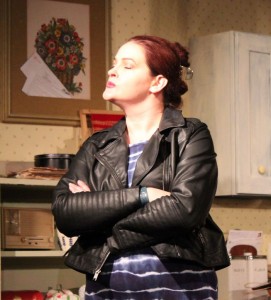 Babe is the youngest. Granddaddy married her off to a successful lawyer by the name of Zach. Just one problem – Zach is abusive and Babe detests the sound and sight of him. She just posted bail for Zach's attempted murder. But she didn't shoot him in self-defense. Rather, Babe was defending the 15-year-old African American boy with whom she was having an extramarital affair – and Zach has the photos to prove it!
In between Lenny and Babe is Meg. Beautiful, charming and talented as well, she left Hazelhurst for L.A. to pursue a singing and acting career. But L.A. is a hard place in which to
find fame and fortune, and following the collapse of her career and a brief stint in a psychiatric hospital following a nervous breakdown, Meg's back home and getting ready to rekindle her relationship with the man she left behind. Never mind that he's married with two children now, to a Yankee of all things!
Danielle Channell plays Meg. The role represents her Lab Theater debut. She is superb in the role and local audiences can only hope to see more of Channell in the future.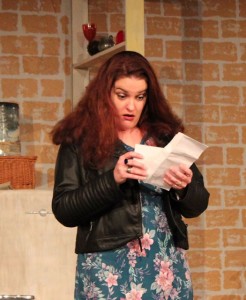 January 5, 2018.
RELATED POSTS.