Lab's 'Sordid Lives' presents tapestry of endearingly dysfunctional 3D characters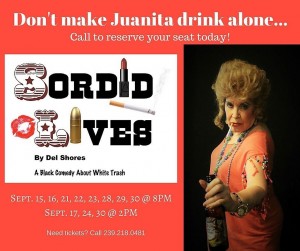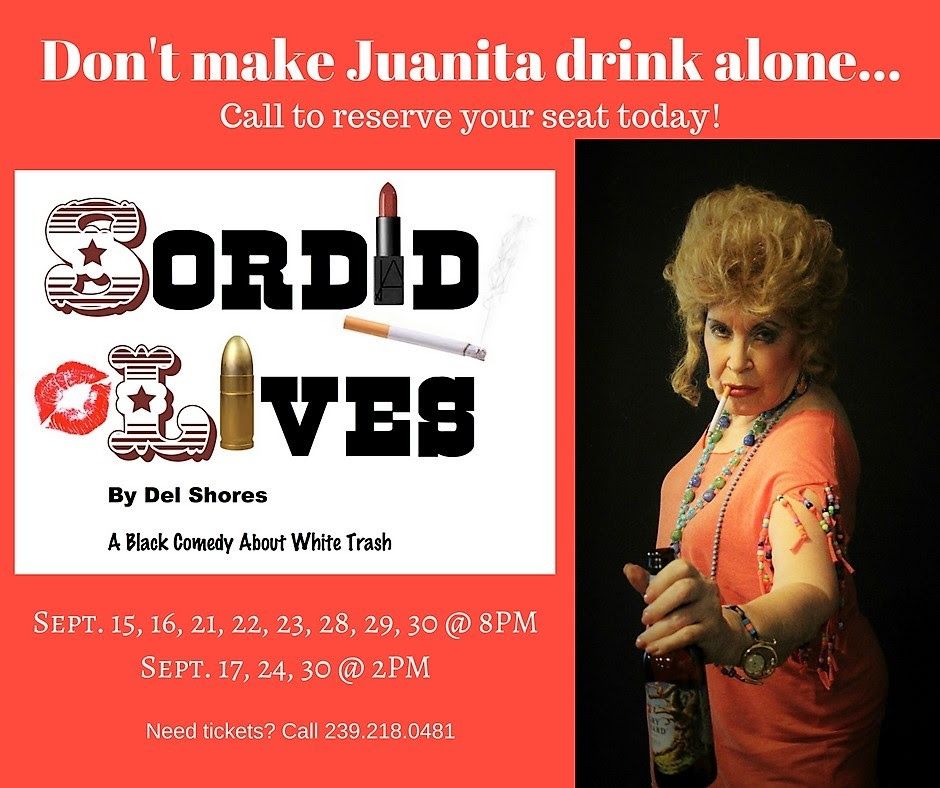 Another cult classic comedy is coming to Lab Theater. Following in the wake of blockbuster summer hits Whatever Happened to Baby Jane: A Parody of the Horror and The Smell of the Kill, the Lab will open its 2017-2018 season on September 15 with Sordid Lives, Del Shores' semi-autobiographical homage to inglorious idiosyncrasy.
Family and friends of Peggy Ingram are converging on Winters, T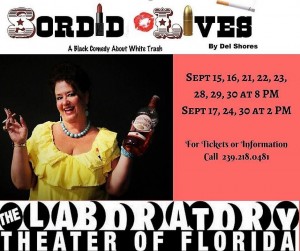 exas for the matriarch's funeral. They aren't just shocked and grief-stricken over Peggy's unexpected demise. They're scandalized as well. Peggy, it seems, died after hitting her head on the bathroom sink in a seedy motel after tripping over the wooden legs of her lover, her very married and decades younger neighbor, G.W. Nethercott.
But poor Peggy was the least flamboyant character within her own inner circle. For example, there's her f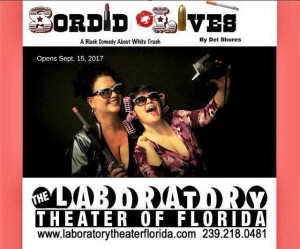 ree spirited daughter, LaVonda, her cross-dressing gay son "Brother Boy" (who's been institutionalized for 23 years), her closeted 20-something gay nephew Ty (who's moved to West Hollywood to pursue an acting career), Ty's deranged ex-girlfriend Sara, and Peg's proprietous eldest daughter, Latrelle (a woman Quixotically trying to "keep up appearances" in the small Southern Baptist town she calls home).
A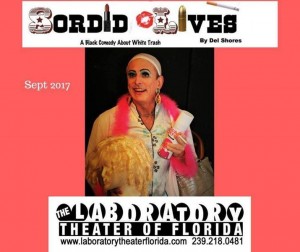 dd to that a bar owner named Bubba, his lounge singer Bitsy Mae, G.W.'s disgraced wife, a security guard named Bumper, an evil shrink who wants to de-homosexualize Brother Boy so she can appear on Oprah and Peggy's chain-smoking younger sister and you have the recipe for an over-the-top black comedy about white trash striving to figure out who they are and, more to the point, who they wish to be.
"Del Shores has created real people, not caricatures," observes director Scott Carpenter. "Every single character is three-dimensional and they're just as endearing as the characters in Steel Magnolias – but with cracked edges. I came from a small, country town and a lot of the characters remind me of some of my own relatives. I'm confident the audience will find them just as relatable."
It takes a large and talented cast to breathe life into a stage play like Sordid Lives. Carpenter has assembled a gem that includes Joann Haley (Latrelle Williamson), Cindi Heimberg (Lavonda Dupree), Kenneth Johnson (Earl "Brother Boy" Ingram), Patrick Erhardt (Bubba), Shelley Sanders (Bitsy Mae Harling) Drew Larman (Ty Williamson), and Brian Linthicum (G.W. Nethercott). "Each of them has made their character their own, within the confines of the script, of course," Carpenter promises.
Most people are familiar with Sordid Lives not through the play, but rather the movie, its sequel and associated television series. These subsequent iterations impose expectations no playwright, no matter how prescient, could have envisioned. But Carpenter and his cast have found a unique way to embrace and incorporate the play's afterlife. "Fans of the movies and the series will hear certain nuances in phraseology and see costumes choices that reference the movies and the series."
But even if you've seen neither, Sordid Lives promises to be enthralling because of its tapestry of lovably dysfunctional characters, the growth they experience from beginning to end, and the play's overarching message of family, love and acceptance. It no accident that Shores chose the 1835 Charlotte Elliott hymn "Just As I Am" as the play's culminating anthem.
September 5, 2017.
RELATED POSTS.