Annette Trossbach dishes on privilege of directing 'Way We Get By'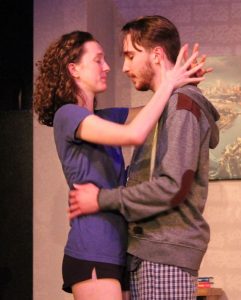 Neil LaBute's The Way We Get By is on stage now through February 18 Friday at the Laboratory Theater of Florida. The play depicts Doug and Beth, who must confront each other and their own feelings after awakening from a one-night stand following a wedding reception (with lots of alcohol). To their surprise, they find that the morning after holds some surprising twists that neither anticipated.
Steven Coe and Kendall Millang play Doug and Beth. Annette Trossbach directs.
"I am delighted to have directed this challenging work by Neil Labute," Annette remarks.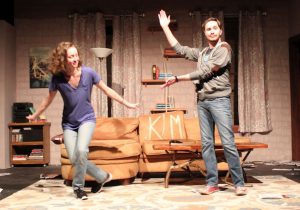 "It's exciting to pick apart the script with talented and generous actors: the push and pull of Doug and Beth's relationship, the attack and retreat, pleading and defensiveness, the walls going up and being knocked down… Kendall and Steven have sunk their teeth into these characters and I'm thankful that they have trusted me to lead them through this delicate material."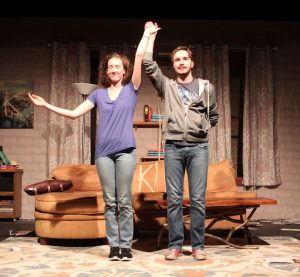 Come see what she's talking about and why Coe and Millang are routinely receiving standing ovations at the end of each performance.
February 8, 2018.
RELATED POSTS