Kendall Millang plays role of Beth in Lab's 'The Way We Get By'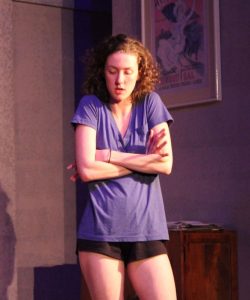 Neil LaBute's The Way We Get By is on stage now through February 18 Friday at the Laboratory Theater of Florida. The play depicts Doug and Beth, who must confront each other and their own feelings after awakening from a one-night stand following a wedding reception (with lots of alcohol). To their surprise, they find that the morning after holds some surprising twists that neither anticipated.
Kendall Millang plays the part of Beth, and is superb in the role. A Fort Myers local, Kendall is a film student who enjoys acting and writing. This is her first production at The Laboratory Theater of Florida. Her previous productions include Paragon Springs and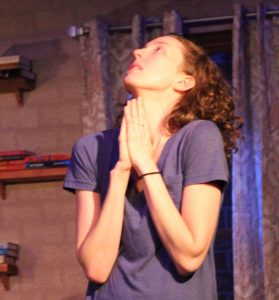 Sonnets For an Old Century, both at FSW's Black Box Theatre. She extends thanks to her family and friends for being supportive of her, with a special shout out to her mom for being her biggest fan.
February 8, 2018
RELATED POSTS