Spotlight on 'Way We Get By' actor Steven Coe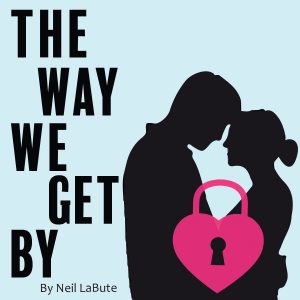 Neil LaBute's The Way We Get By opens on Friday at the Laboratory Theater of Florida. The play depicts Doug and Beth, who must confront each other and their own feelings after awakening from a one-night stand following a wedding reception (with lots of alcohol). To their surprise, they find that the morning after holds some surprising twists that never could have anticipated.
Steven Coe plays Doug. Coe is one of Southwest Florida's hardest working actors. He just appeared as The Boy in Lab's dark comedy Veronica's Room, in which he was disturbingly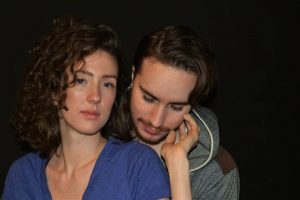 believable as a serial killer and necrophiliac. Prior to Veronica's Room, Steven appeared in Whatever Happened to Baby Jane: A Parody of the Horror, which followed performances in Arthur Kopit's Wings, Rick Abbot's Play On! and The Last Night of Ballyhoo. Inveterate theater-goers may also remember Steven as the twenty-something Russian spy in Theatre Conspiracy's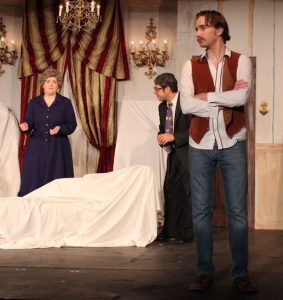 2013 production of Red Herring, a light-hearted espionage spoof. Other favorite shows include Blithe Spirit and The Government Inspector, both comedies.
"This show is a sexy love story with an unexpected twist," teases Lab Artistic Director Annette Trossbach. "Doug and Beth negotiate their awkwardness after a one-night stand, their feelings for one another, and what other people will think… this courtship is charming, awkward, difficult, and lovely with Mr. LaBute's richly-drawn characters."
Coe plays opposite Kendall Millang as Beth.