Meet 'Veronica's Room' actor Dave Rode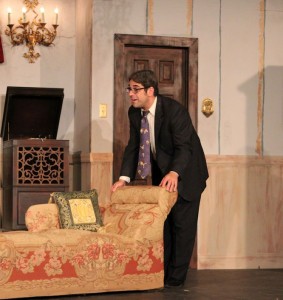 How do you follow cult classics such as Whatever Happened to Baby Jane: A Parody of the Horror and Sordid Lives. If you're Lab Theater, you get dark, dirty and downright disturbing. So on stage now at The Lab is Veronica's Room, a nasty little mystery thriller by Rosemary's Baby author Ira Levin that explores the thin line between fantasy and reality, madness and murder. And playing the part of The Man is Dave Rode.
Dave describes his character as creepy. True, but he puts all new meaning into the terms "enabler," "obsequious" and "fawning."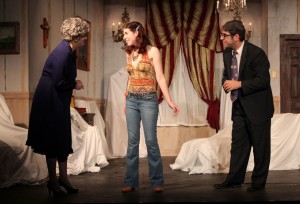 When you see his performance, you'll know exactly what this means.
Dave is thrilled to be making his Lab Theater debut with such a wonderful cast and crew. Dave has been acting and singing for over 25 years in New Hampshire, Maine and Florida. His favorite local credits include A Funny Thing Happened on the Way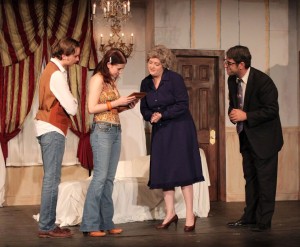 to the Forum (Pseudolus), Harvey (Elwood), Smokey Joe's Cafe (Dave), and Boeing, Boeing (Bernard). When he's not on stage you can find Dave in the classroom teaching math and science, or at a piano bar belting out classic rock tunes.
October 25, 2017.
RELATED POSTS.