Focus on 'Smell of the Kill' actor Jessica Walck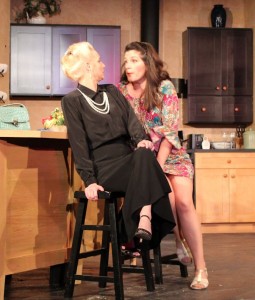 Michele Lowe's murderously funny The Smell of the Kill is on stage through August 26 at Lab Theater. The action revolves around three seriously unhappy wives who must suddenly choose between divorcing their despicable, unloving husbands, attempting a reconciliation or letting them freeze to death in a meat locker in the basement, in which the idiots have just accidentally locked themselves. Jessica Walck plays the seemingly vacuous Molly, whose husband has stopped sleeping with her because of her desire to have a baby.
Walck is the catalyst for most of the action in the play. Other directors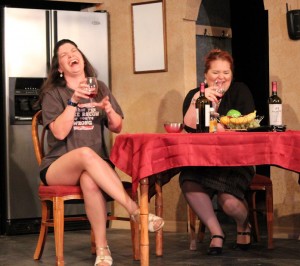 and actors have crafted the role of Molly as a ditzy, one-dimensional caricature in the nature of Katie in Blond Ambition or Three's Company's dumb blonde poster child Crissy Snow. But beneath Molly's blissful simplicity lurks a woman with all the cunning and resourcefulness of billionaire Jessica Simpson and health and hormone guru Suzanne Somers. It's a role that mandates versatility, which Walck handles with aplomb, demonstrating that she has considerable acting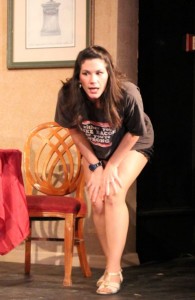 chops.
Theatre is Jessica's life! Literally. She proudly serves as the Associate Artistic Director at The Naples Players, where she has been an active member since 2003. She is a graduate of The Neighborhood Playhouse School of the Theatre in NYC and very much enjoys being on stage as well as sitting in the director's chair.
Past acting credits include Brooke/Other Desert Cities, Veronica/God of Carnage, Serena/Legally Blonde, and the title role in Sylvia. She most recently directed the acclaimed production of These Shining Lives at The Naples Players. Next up she will be directing Charles Ives' Take Me Home and Kalamazoo at TNP.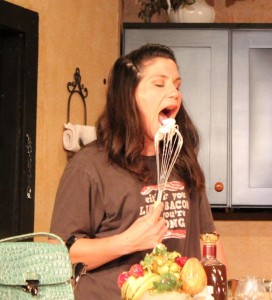 When not in a theatre, Jessica is swimming, biking, and running her way through Ironman competitions.
Enjoy this killer show!
August 2, 2017.
RELATED POSTS.