Focus on 'Smell of the Kill' actor Lucy Sundby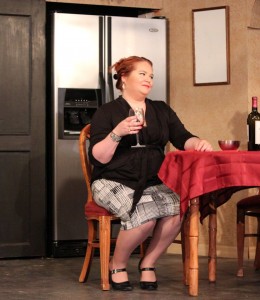 Michele Lowe's murderously funny The Smell of the Kill is on stage through August 26 at Lab Theater. The action revolves around three seriously unhappy wives who must suddenly choose between divorcing their despicable, unloving husbands, attempting a reconciliation or letting them freeze to death in a meat locker in the basement, in which the idiots have just accidentally locked themselves. Lucy Sundby plays Nicky, whose spendthrift husband has just plunked down $8,000 for the cold storage room in spite of being indicted and arrested for embezzling $7 million. Facing jail time and loss of his mansion (it's in his name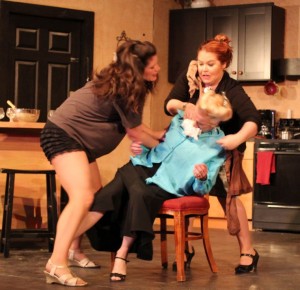 alone), he expects Nicky to quit her job so that he can appropriate her profit-sharing distribution to pay the expensive lawyers who are handling his defense.
It's been awhile since Sundby has been on the Lab Theater boards. She was previously in Cabaret, The Altruists, The Last Days of Judas Iscariot, In The Next Room or The Vibrator Play and Picasso at The Lapine Agile. With 16 years of improv experience, you may have also seen her perform with one of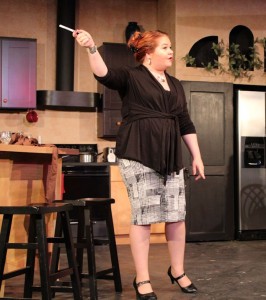 many improv groups in the area, most recently with Stage 2 at The Sugden Theater. Also at The Sugden, Lucy performed in Mame, Nunsense, Steel Magnolias and many others with The Naples Players.
During the day, Lucy makes silly voices on the radio, but works in the Sales Department. Seriously, call her if you'd like to advertise. She dedicates her performance in The Smell of the Kill to the three men in her life, her husband Julian, her son Davey, and her father Mark. She professes her love for all three, but just the same, they'd be smart not to tick her off and stay out of airtight, refrigerated spaces. Just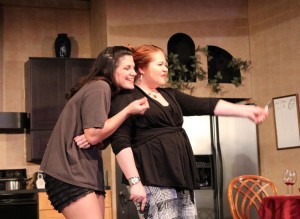 sayin'.
August 2, 2017.
RELATED POSTS.