Rob Green plays Blanche in 'Whatever Happened to Baby Jane: A Parody of the Horror'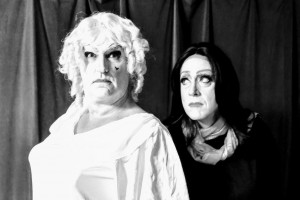 Opening June 16 at the Laboratory Theater of Florida is Dale Guzman's Whatever Happened to Baby Jane: A Parody of the Horror. The spoof seems on track to develop its own cult following in much the same way as Rocky Horror or Evil Dead. Upping the ante, The Lab has cast males in the roles of Baby Jane and her wheelchair-confined sister, Blanche.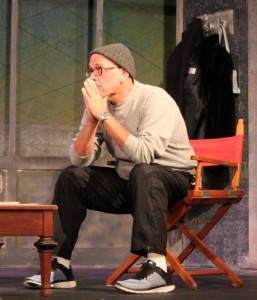 After a nearly three-year hiatus, Rob returned to The Lab boards last season in Burn This. Now, he not only has the opportunity to reprise a role made famous by Joan Crawford, he gets to don a black wig and play a has-been female actress once known as the Queen of Hollywood Melodrama.
Although no longer in film, Blanche nevertheless still acts on a daily basis as it is her lot in life to pretend all's well with her sister in spite of Jane's alcoholism and increasingly unstable and sadistic behavior. But not everything is an act with Blanche. She gets to be harrowingly authentic in scenes like the one in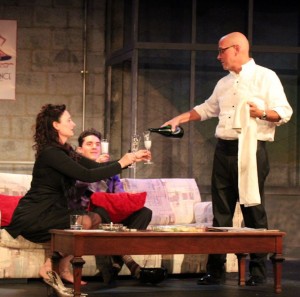 which she screams in horror as she uncovers a garnished dead rat that Jane serves her for dinner.
It should be fun to, first, see how the playwright parodies this sequence and, secondly, what Green does with the part.
Prior to his insightful and inspired performance in Burn This, Rob was Hal Robinson in The Graduate, Biff Loman in Death of a Salesman and various roles in Miss Witherspoon, Polish Joke, C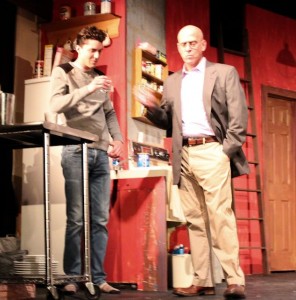 at on a Hot Tin Roof, and Picasso at The Lapin Agile.
May 30, 2017.
RELATED LINKS.