Melody Lane producing encore of acclaimed 2021 musical 'Les Mis'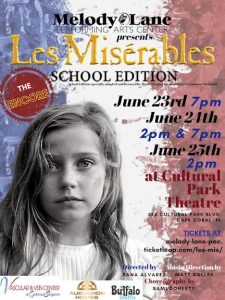 Melody Lane Theatre is producing an encore weekend of its highly-acclaimed 2021 production of Les Miserables School Edition, with many members of the original young adult cast returning from college to reprise their roles.
Seen by more than 70 million people and performed in over 40 countries and 22 languages, Les Mis brings Victor Hugo's revolutionary novel blazingly to life. With a lush, swelling score that features such famed songs as "I Dreamed a Dream," "On My Own" and "Bring Him Home," Les Miserables is one of the world's most iconic and longest-running musicals.
The musical tells the story of Jean Valjean, a former convict who spends a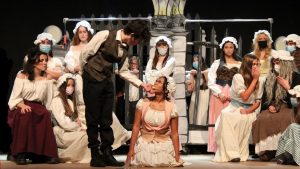 lifetime seeking redemption. Set against the backdrop of 19th-century France and the aftermath of the French Revolution, this timeless story of intertwined destinies reveals the power of compassion and the quiet evil of indifference to human suffering. As Valjean's quest for a new life carries him into Paris and to the barricades of the Student Revolution,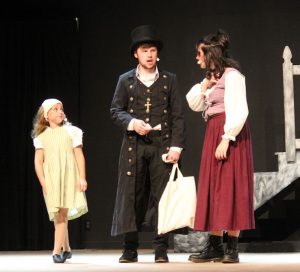 he is hunted by Inspector Javert and the ghosts of his past. Amidst a battle for the soul of Paris, he discovers the true meaning of love and salvation.
Harvey Evans (The Curious Incident of the Dog in the Night Time, Hunchback of Notre Dame, To Kill a Mockingbird) stars as Jean Valjean, with Julian Viacava playing his nemesis, Javert. Katae Boswell returns as Fantine, Aubrey Barnhouse plays older Cosette, Evangeline Nudi plays Young Cosette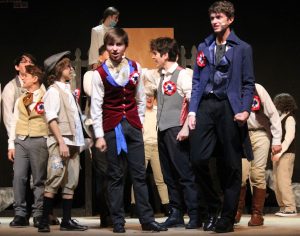 and Elijah Grant plays Enjolras.
The show opens at Cultural Park Theatre on Friday, June 23 at 7:00 p.m., followed by two shows on Saturday, June 24 (at 2 & 7 p.m.) and a closing matinee at 2:00 p.m. on Sunday, June 25.
May 22, 2023.