Worst. German. Ever.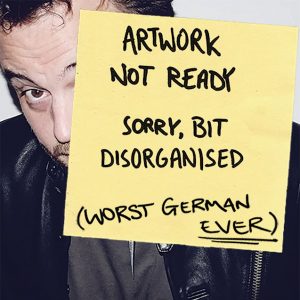 German comedian Paco Erhard is coming to Southwest Florida for Fringe Fort Myers, and he's bringing with him a show that features social commentary, belly laughs and mischief from an international perspective. It's called Paco Erhard: Worst. German. Ever. It's a show that may or may not feature homeless financial advisors on Sunset Blvd, racist grandmas, English orgasms, idiotic homophobia, Florida adventures, and the reason why there is no German Breaking Bad.
A veteran Fringe performer with more than 50 fringe festivals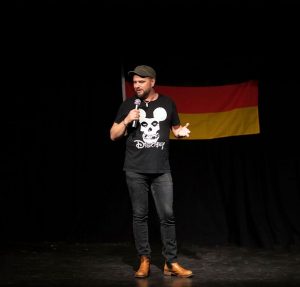 worldwide to his credit, Erhard will talk about his recent move to the United States – exactly 30 years after first coming to Salisbury, North Carolina as an exchange student, which is when he first fell in love with America.
"I'm finally back to see America again," quips Paco, "and I gotta say: you let yourselves go a bit!"
Erhard won Patrons' Pick at Orlando Fringe Festival in May of 2022 for his 5-Step Guide to Being German. A year later, his new show reveals that Paco is apparently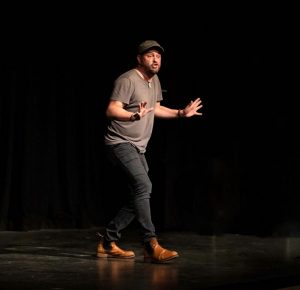 the Worst. German. Ever.
"Yes, I'm German", the Munich-born comedian says: "But I'll be honest, I'm pretty crappy at it."
Erhard concedes that his humor is darker, more mischievous and a lot more provocative than German audiences will tolerate. But it reflects a world view hewn from his extensive travels, which began after he hitchhiked out of Germany and 2001 and began doing comedy in English, Spanish and German as he travelled the world for the next 14 years. Over that span,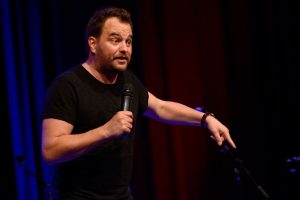 Paco lived in seven different countries and traveled to 40 others. In his high-octane comedy, he draws on this meandering, wanderlust lifestyle to deliver hard-hitting, irreverent social commentary from a global perspective which, in the end, seeks to answer to the eternal question – how to be happy in a world we know is essentially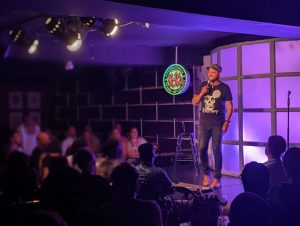 f*cked up.
A staple performer at the world's biggest comedy festivals, Paco has appeared on BBC, ABC, ARD, and many other TV & radio stations in Australia, Canada, England, Scotland, New Zealand, Ireland, and Germany. Considered "one of the best cultural comedians in the world" (Rip It Up, Australia), Paco has won the Orlando Fringe Patrons' Pick Award and the New Producer of the Year Award in 2022, the Best Comedy Award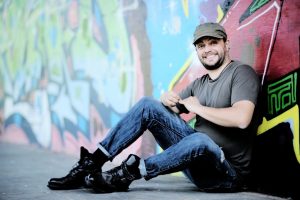 at Victoria Fringe in 2019, Best of Fest at Vancouver Fringe 2018, and was nominated for the Fringe World Best Comedy Award in 2013. In 2012, UK newspaper The Argus named his show 5-Step Guide to Being German one of the comedy shows of the year.
International media have called him "a German Jim Jefferies" and "intelligent,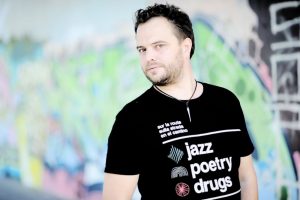 political, smutty, and genius." Here's what else they press has said about Paco and his show:
A show that "holds nothing back, pushes the envelope, and goes full throttle like a speeding car on the Autobahn. It will have you in stitches." Toronto Star
★★★★★ "A German Jim Jefferies. Observational comedy and satire at its finest." Three Weeks (UK)
"Politically incorrect wit. Even funnier than his 2022 show. Chaotically hilarious!" Orlando Weekly (January 2023)
"he is very, very funny, his observations are astute, his delivery is spot-on, and he is fearless, too" – The Orlando Sentinel
★★★★1/2 "Intelligent, political, smutty, and genius" The Advertiser (Australia)
★★★★1/2 "an hour of solid, laugh-out-loud (sometimes offensive) comedy – fast-paced, insightful, socially aware stand-up. His observational comedy is brilliant… intelligent, educated, political, smutty and genius." – The Adelaide Advertiser (AUS)
"Pointed and hilarious… my favorite show of the fest." San Diego Union-Tribune
Paco likes to go where it hurts and make us laugh hard about it, with Australia's Herald Sun noting that he "tackles sacred cows with reckless abandon." What else can he do when this country tries to make him choose between his "liberal AF" love for his new home of L.A. and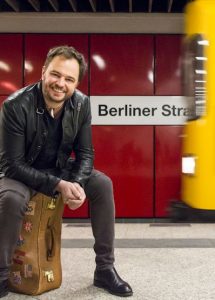 his love for North Carolina and his Class of '93 friends and family there?
"I genuinely try to fit in," Paco avers. "I wanna be the most Americanest of all y'all. But at the same time, I also have that outside perspective that makes me see a few things about America that you may overlook yourselves. And I may just have a few humble lessons from 1930s' Germany for you Americans that might help you not completely f— up in 2024."
Attendees have three opportunities to enjoy Paco Erhard: Worst. German. Ever. The 60-minute show performs in the Alliance for the Arts Classroom Theatre at:
8:30 p.m. on Friday, June 2;
7:00 p.m. on Saturday, June 3; and
4:00 p.m. on Sunday, June 4.