'Quartet' play dates, times and ticket information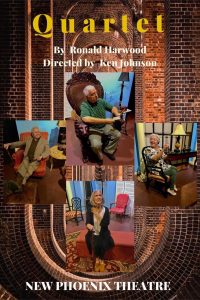 Play:  Quartet
Playwright:  Ken Harwood
Genre:  Comedy, but not a musical
Synopsis:  The story takes place in a home for retired musicians. It focuses on three old friends: opera singers. Their peace is destroyed with the arrival of Jean, an old friend of theirs who worked successfully with them on a Quartet many years ago. The problem is, Jean is not very nice and the ex wife of one of the old friends.
What the Critics Said:
Writing for The Independent, Paul Taylor described the play as "an unashamed – no, shameless – vehicle for four feisty old troupers whose task is to make us laugh a little, sigh a little and cry a little as they take us into the bittersweet world of facing up to age and mortality."
Reviewing the play for The Spectator, Sheridan Morley concluded: "Harwood seems to have set out with something sad to say about the ravages of age on a profession which largely depends on staying young, but then to have been sidetracked into a sort of Three Tenors concert celebration without the Three Tenors
Director: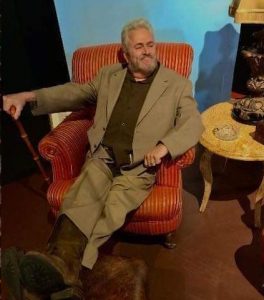 Kenneth Bradley Johnson
Cast:
Trace Meier
Carolyn England
Ken Bryant
Brenda Kensler
Play Dates and Times:  January 6-23, 2022; Thursday-Saturday at 8:00 p.m. and Sunday at 3:00 p.m.
Tickets:  Please telephone 239-284-5214 or visit https://www.newphoenixtheatrefortmyers.org/box-office.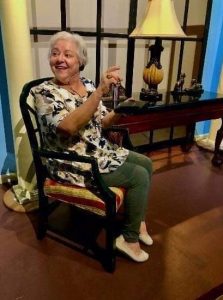 COVID Protocols: Everyone in the cast and crew at New Phoenix Theatre are vaccinated for your safety. For the safety of all, masks will be required while inside the theater.
Location: New Phoenix Theatre is located at 13211 McGregor Blvd., Suite 1 & 2, Fort Myers, FL 33919.
Next up:  Pageant the Musical (Think Miss America meets Kinky Boots), 2/10-2/27 Thursday -Saturday at 8:00 p.m. and Sundays at 3:00 p.m.
December 28, 2021.