'I Love You, You're Perfect' play dates, times and tickets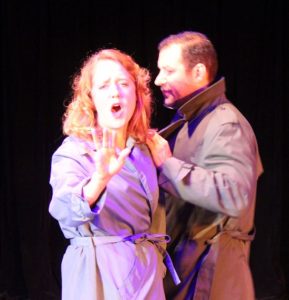 Play:  I Love You, You're Perfect, Now Change
Book & Lyrics: Two-time Tony Award winner Joe DePietro
Music:  Jimmy Roberts
Genre:  Musical Comedy
Synopsis:  A series of musical vignettes explore love and relationships through various stages from first dates through marriage, divorce and beyond.
Producing Director:  Carrie Lund Cacioppo
Director: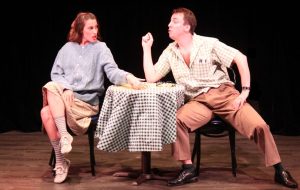 Robert Cacioppo
Set Design: Steven McLean (Admissions, Murder at the Howard Johnsons, Lifespan of a Fact)
Lighting and Sound Design:  Tyler Omundson (Miracle on South Division Street, Night and Day)
Costumes:  Terri Schaffer (Murder at the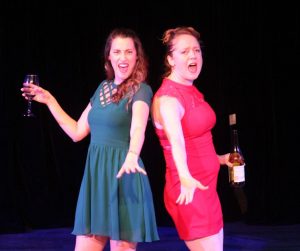 Howard Johnsons)
Musical Direction: Ricky Pope
Musical Accompaniment:  Ricky Pope on piano and John MacDonald on violin.
Cast:  Natalie Brouwer, Shane Dinan, Amanda Ross and Ted Wioncek III.
Seating:  I Love You, You're Perfect, Now Change is performed in thrust configuration with audiences on three sides.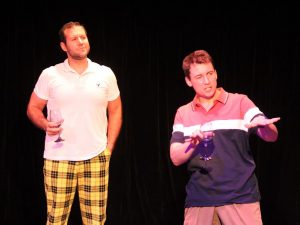 Only 150 seats are available per performance, with no seat more than four rows from the stage.
Play Dates and Times:
Discounted previews are Monday (February 6), Wednesday (February 8) and Thursday (February 9) at 7:00 p.m. and Friday (February 10) at 8:00 p.m.
Opening night is Saturday, February 11 with a complimentary glass of champagne and musical entertainment 30 minutes before 7:00 p.m. curtain.
Regular performances are Tuesday, Wednesday, Thursday and Saturday at 7:00 p.m., Fridays at 8:00 p.m. and Sundays at 2:00 p.m. February 14-26.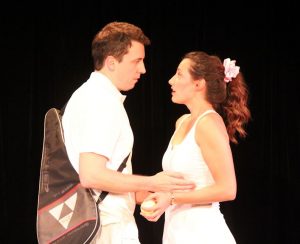 Tickets:
Tickets for previews are $30.
For regular performances, VIP tickets are $50 for the south section (center section) and front rows on the east and west sections. General side section tickets in the east and west sections in rows 2-5 are only $35.
For more information or to purchase tickets or subscriptions, call 239-800-3292 or go online at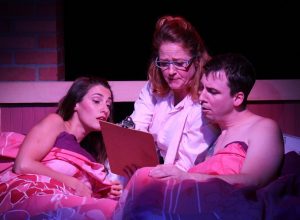 Playerscircletheater.com.
Parking:  Free
Dinner Options:  Dinner is available in the Southern Grill Restaurant adjacent to the theater's lobby. Call 239-995-3999 for reservations or enjoy the new upscale menu available in the theater's lobby to theater patrons seated 90 minutes before the show. For dinner reservations, tell the box office when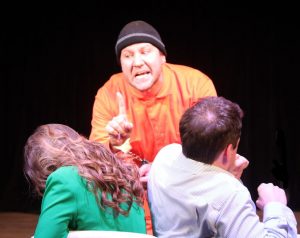 ordering your tickets at 239-800-3292.
Location:  Players Circle Performing Arts Center is located at the Shell Factory, 15644 North Tamiami Trail, North Fort Myers 33903.
Sponsors:  I Love You, You're Perfect, Now Change is sponsored by Darlene Arnold, Players Circle Board members Elaine (and Fred) Hawkins and Ron (and Cherie) Weaver.
More Information: To view the new lobby menu, upcoming shows or purchase tickets go online at Playerscircletheater.com.
February 5, 2023.