'Laughter on 23rd Floor' based on Neil Simon's early days in television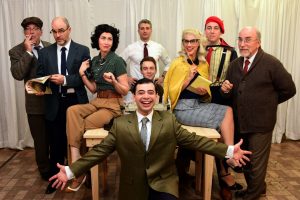 Neil Simon's hilarious comedy Laughter on the 23rd Floor opens at Players Circle Theatre on Saturday, February 15 with discounted previews beginning on Tuesday night at 8:00 p.m. The uproariously funny comedy emanates from Neil Simon's early days in show business, when he worked as a jokes-smith for Sid Caesar's Your Show of Shows.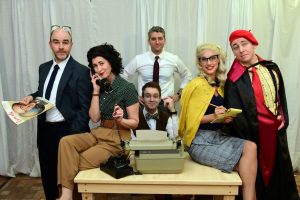 Here's the plot: Simon's alter ego, Lucas, is stuck in a room with a bunch of the looniest comedy writer ever – based on Mel Brooks, Carl Reiner, Larry Gilbert and others. The writers try to top each other with gags while competing for the attention of head mad man, Max Prince (Sid Caesar) who contends with NBC brass, the red scare and his own additions!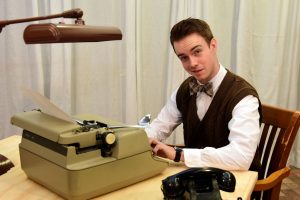 Variety called it "The funniest comedy on Broadway in years and likely to remain the funniest comedy on Broadways for years."
"I love this play for so many reasons," says Producing Artistic Director Robert Cacioppo, who directs. "First, it represents Neil Simon's last great play. It also, besides being very funny, is about so much more. It's about the early days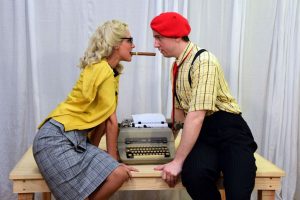 of TV, when Caesar and his writers wrote a very smart comedy, a biting comedy. It was definitely the precursor to Saturday Night Live! What's really amazing is that Caesar gathered a group of writers that would become the greatest comic minds of the second half of the twentieth century, and they were all in the same room together. All young guys. Audiences will find this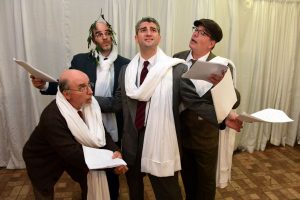 a very smart play, also about how NBC wanted him to dumb down the show to appeal to a broader audience in the mid-west, unlike the major metropolitan areas that first saw and made the show a hit in its first seasons. This was also the time when the red scare and Joe McCarthy were at their height, creating an environment of fear in America. So yes it's a comedy, but so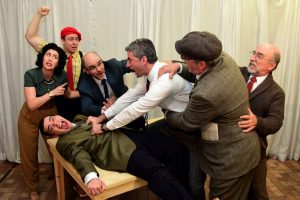 much more!"
Laughter on the 23rd Floor stars Matt Michael as Max Prince, the character based on Sid Caesar, Jordan Bunshaft as Ira, the hypochondriac comic genius based on Mel Brooks, Maximilian Kroger as Lucas, the narrator and Niel Simon's alter ego, Katie Pankow as Carol, the only female writer on the staff, Joel Stigliano as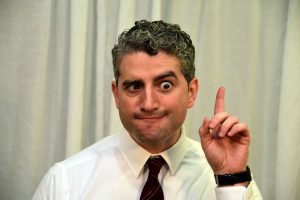 Kenny, who's based on a combination of Carl Reiner and Larry Gilbart, Natalie Brouwer, Shane Dinan, Scott Thomson and Timothy Wilds.
Set Design is by Richard Crowell, lighting design by Travis C. Richardson and Costume Design by Megan Ann Richardson. Crowell, a MFA graduate of Southern Methodist University,
has worked with the Cacioppos for over 26 years collaborating in over 50 shows together. The Richardsons are resident designers for Players Circle, where they recently designed The Dining Room and Ho Ho Ho The Christmas Show.
Follow the links below for more on the cast and for play dates, times and ticket information.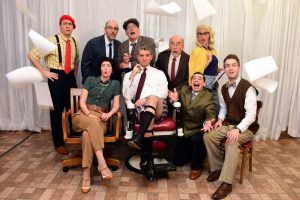 February 10, 2020.
RELATED POSTS.