Spotlight on 'Laughter on the 23rd Floor' cast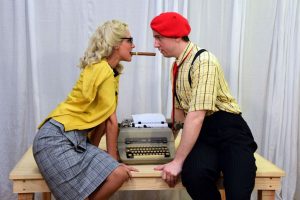 Neil Simon's hilarious comedy Laughter on the 23rd Floor opens at Players Circle Theatre on Saturday, February 15 with discounted previews beginning on Tuesday night at 8:00 p.m. The uproariously funny comedy emanates from Neil Simon's early days in show business, when he worked as a jokes-smith for Sid Caesar's Your Show of Shows.
The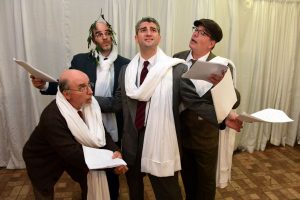 comedy stars Matt Michael as Max Prince, the character based on Sid Caesar. Michael was recently featured in The Players Circle production of The Dining Room.
Jordan Bunshaft plays Ira, the hypochondriac comic genius based on Mel Brooks. Brunshaft is a native New Yorker and a graduate of Wagner College.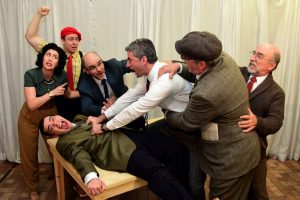 Maximilian Kroger plays Lucas, the narrator and alter ego of Neil Simon. Kroger hails from Asheville, NC, where he recently acted in Bright Star and Glass Menagerie.
From Charlotte, NC, Timothy Wilds is a teacher and actor whose career spans opera, operetta, musical theater and theater.
Katie Pankow
plays Carol, the only female writer on the staff. Pankow has been seen locally in Grounded (Theatre Conspiracy), Noises Off (BIG ARTS) and Don't Dress for Dinner (Broadway Palm).
Joel Stigliano plays Kenny, a character who is based on a combination of Carl Reiner and Larry Gilbart (Mash,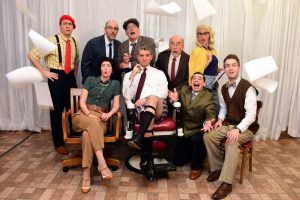 Tootsie, A Funny Thing Happened On The Way To The Forum). Stigliano holds an MFA from Ohio University, lives in New York City and recently completed the national tour of Elf The Musical.
Completing the cast is Natalie Brouwer, who was featured in Players Circle's inaugural production of Ho Ho Ho The Christmas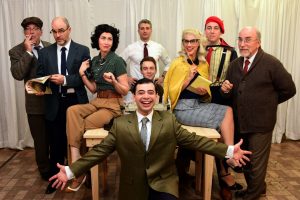 Show, Shane Dinan, from Asheville, who recently played George Bailey in Miracle In Bedford Falls, and Scott Thomson, who recently was featured in Harvey at Theatre Conspiracy and worked with Robert and Carrie Cacioppo in one of their first theatres on Captiva Island in I'm Not Rappaport.
Follow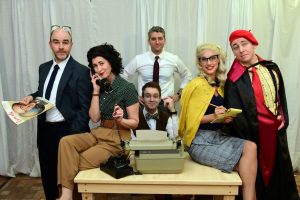 the links below for more on the cast and for play dates, times and ticket information.
February 10, 2020.
RELATED POSTS.