More than a memory play, 'The Waverly Gallery' captures humor and strength of family in crisis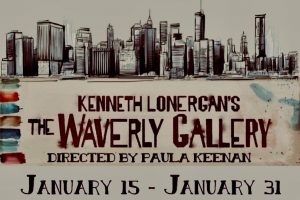 The Studio Players' production of award-winning playwright Kenneth Lonergan's Waverly Gallery opens January 15, 2021 in the Joan Jenks Auditorium at Golden Gate Cultural Center.
Powerful, poignant and often hilarious, The Waverly Gallery follows the final years of a grandmother's battle against Alzheimer's disease and explores her fight to retain her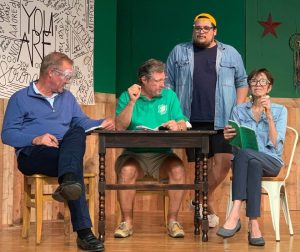 independence and the effect her decline has on her family (which, ironically, includes two psychiatrists). Inspired by Lonergan's own grandmother, it's an ode to an extraordinary woman and to the humor and strength of a family in crisis. More than a memory play, The Waverly Gallery captures the humor and strength of a family in the face of crisis.
The play's protagonist, Gladys Green (Marilyn Hilbert),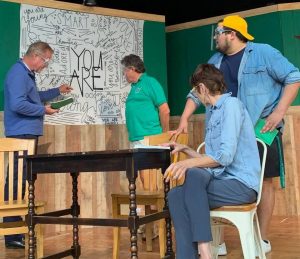 is chatty, generous and feisty. A retired attorney and left-leaning social activist, she has run an art gallery in a small Greenwich Village hotel for many years. But now, the hotel's management wants to replace her less-than-thriving gallery with a coffee shop. Always irascible but now increasingly erratic, Gladys is a cause of concern to her daughter, her son-in-law, and her grandson, from whose point of view this poignant memory play is told. A wacky and heartrending look at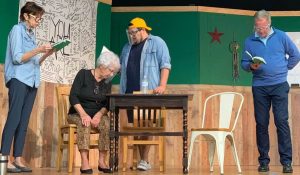 the effect of senility on a family, The Waverly Gallery was a success at New York's Promenade Theatre, winning an Obie for legendary Eileen Heckart in the role of Gladys.
The Waverly Gallery originally premiered at the Williamstown Theatre Festival in August 1999 before opening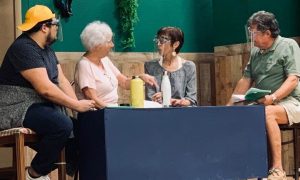 Off-Broadway at the Promenade Theater in March 2000. A 2001 Pulitzer Prize finalist , the play recently completed a successful run on Broadway, where it starred Elaine May, Joan Allen and Michael Cera.
Directed by Paula Keenan, The Waverly Gallery stars Marilyn Hilbert as Gladys, Ed Marin as Dan, Kathy Cobb (Casey) as Ellen, Jay Terzis as Howard and Matt Flynn as Don.
The play runs January 15-31, 2021.
December 20, 2020.