'Waverly Gallery' play dates, times and ticket information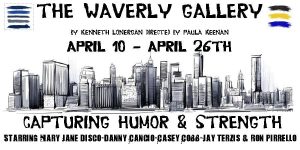 Play:  The Waverly Gallery
Playwright:  Kenneth Lonergan
Synopsis:  Gladys Green is a chatty, generous but always feisty matriarch, retired attorney and left-leaning social activist who has run an art gallery in a small Greenwich Village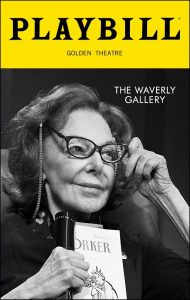 hotel for many years. The management wants to replace her less-than-thriving gallery with a coffee shop. Always irascible but now increasingly erratic as a victim of Alzheimer's disease, Gladys is a cause of concern to her daughter, her son-in-law, and her grandson, from whose point of view this poignant memory play is told.
Director:  Kenneth Lonergan
Cast: Mary Jane Disco, Daniel Cancio, Casey Cobb, Jay Terzis and Ron Pirrello.
Play Dates and Times:
April 10, 11, 16, 17, 18, 24 and 25 at 7:30 p.m.
April 12, 19 and 26 at 3:00 p.m.
Tickets: Visit info@thestudioplayers.org or call 239-398-9192.
Where:  Joan Jenks Auditorium in the Golden Gate Cultural Center.
March 8, 2020.