'A Raisin in the Sun' play dates, times and ticket info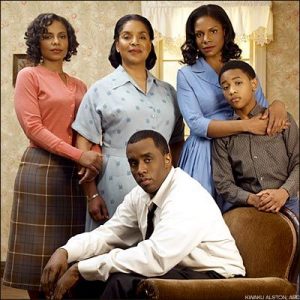 Play: A Raisin in the Sun
Playwright: Lorraine Hansberry
Synopsis: This lauded drama follows the Youngers, an African-American family living together in an apartment in Chicago. Following the death of their patriarch, they try to determine what to do with the substantial insurance payment they'll soon receive. Opinions on what to do with the money vary. Walter Lee (Sidney Poitier) wants to make a business investment, while his mother, Lena (Claudia McNeil), is intent on buying a house for them all to live in — two differing views of the American Dream.
Director: Sonya McCarter
Cast:
Patricia Idlette as Lena (Mama) Younger
Derek Lively as Walter Lee Younger
Rose Thomas as Beneatha Younger
Cantrella Canady as Ruth Younger
Keehnon Jackson as Travis Younger
Lemec Bernard as Bobo
James Robinson as Karl Lindner
Sandra Dixon as Mrs. Johnson
Peter Lange as George Murchison
Kenneth Philyaw as Joseph Asagai
Play Dates and Times:  Performances run May 3-5 and May 10-12 at 8:00 p.m., with two 2:00 p.m. matinees on May 6 and 13.
Talk-Backs: Talkbacks occur on May 6 and May 23 after the productions.
Tickets: Individual tickets to each show are $25, $11 for students or $22 for Alliance members. To purchase tickets or for more information, call the box office at 239-939-2787 or visit www.ArtInLee.org/Theatre.
Location: The Foulds Theatre at the Alliance for the Arts, 10091 McGregor Blvd. just south of where Colonial Boulevard empties into McGregor Blvd.
Sponsorship: The production is sponsored by Noreen Raney.
April 1, 2018.
RELATED POSTS.