New Play Contest Winner 'Engagement Rules' is a comedy with bite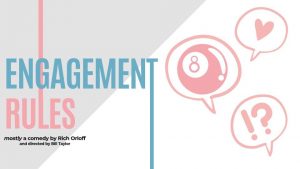 Opening September 20 in the Foulds Theatre at the Alliance for the Arts is Engagement Rules, the 2019 Theatre Conspiracy New Play Contest winner written by playwright Rich Orloff. In this biting comedy, playwright Rich Orloff takes a hilarious look at young love and old love re-making "the rules." Engagement Rules strives to avoid old arguments and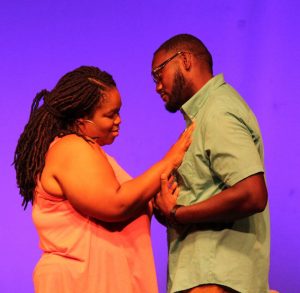 pat answers as it explores with compassion and humor the challenge of love and commitment.
The play contrasts two couples.  Tom and Donna are about to get married. Previously a civic activist, Donna has enrolled in law school and has her future mapped out until life throws her a curve ball in the form of an unexpected pregnancy. Does she have the baby or abort the pregnancy and, if she chooses the latter, can their relationship survive?
Phil and Rose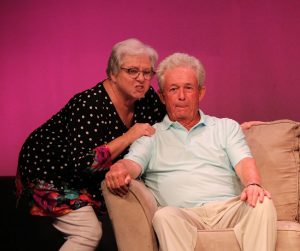 have been married more than fifty years. Tolerance rules their mutual foibles. But rules have a way of going awry where love's involved – and there seems to be no exemption for age. Rose wants her husband to go to church with her. Phil wants his soul to touch hers during the act of lovemaking. Can they both get what they want?
These two couples are friends but the advice they share about love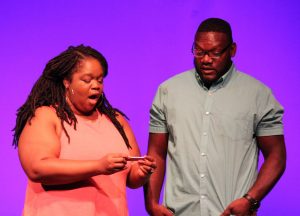 is laughable no matter how straight faced it is delivered. Wisdom and love are seldom companions and love seldom triumphs without tribulation. Tom and Donna face a crisis that could tear their love asunder. But they learn that love will triumph when Engagement, not avoidance, Rules.
Rich Orloff is an award-winning playwright living in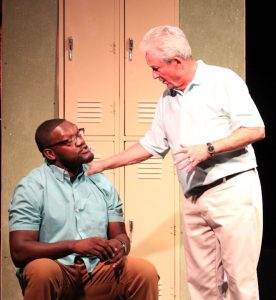 New York. He is the author of over 60 full length and one-act plays. His one-acts have had over 700 productions on six of the seven continents, including a staged reading in Antarctica.
Engagement Rules is the winner of the annual Janet and Bruce Bunch New Play Contest Award. Past winners include Repossessed by Greg Lam (2018), Noli Timere (Don't Be Afraid) by Jared Michael Delaney, Marsha Lee Sheiness' Becoming Eleanor, The Dunes, Here Lie the Demons and Virgin Tears on Wyoming Avenue by Mary Miller.
September 1,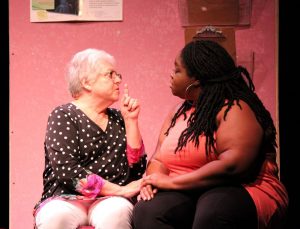 2019.
RELATED POSTS.