Lauren Miller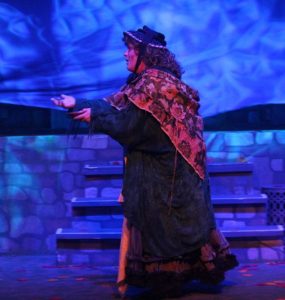 Lauren Miller plays Mama Morton in Chicago for Gypsy Playhouse.
Among Lauren's prior stage credits are the Beggar Woman in Sweeney Todd: The Demon Barber of Fleet Street for Lab Theater, Joanne Jefferson for Fort Myers Theatre in the rock opera Rent, Ann Putnam in Lab Theater's production of The Crucible, Mazeppa in Gypsy, Sister Mary Hubert in Nunsense, Henrietta in All Shook Up and Kit Kat Girl Texas in Brenda Kensler's blockbuster production of Cabaret in 2015. She also performed with The Naples Players in Chicago (Matron Mama Morton), Les Miserables,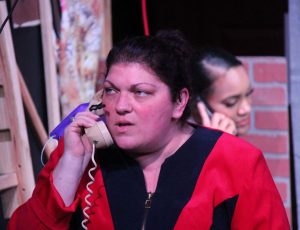 Little Shop of Horrors, Smokey Joe's Café and Disney's Beauty and the Beast. A Lehigh University grad, Lauren was also a member of the University Choir and the a capella group, The Overtones, with whom she toured Russia, Germany, Thailand and China.
Lauren also starred opposite Madelaine Weymouth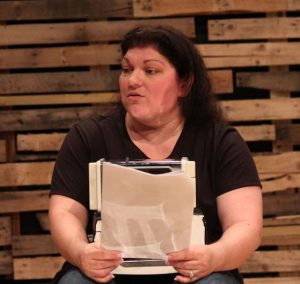 in Darlyne Franklin's short (8 minute) film Burnt Toast that she wrote for Lab Theater's 24-Hour Screenwriting Project in 2021. In the film, Miller plays a Death Row inmate who is visited by her analog from a parallel universe.
Lauren has also gained some experience in direction at Lab Theater. She directed Every Christmas Story Ever Told (and Then Some), I and You, and a one-act play as part of the 24-Hour Playwriting Project a few years ago. She was also Director Anne Dodd's stage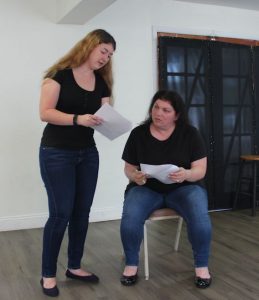 manager for Sirens, where she assisted with costumes and props, trained the backstage crew, and kept everything and everyone in check overseeing, in particular, each evening's performance, cuing the show, giving calls and goes to the actors, making sure prop and scenery changes went off without a hitch, and coordinating lighting and sound.
September 1, 2019; revised April 9, 2023.