Joann Haley is Beethoven archivist Dr. Gertrude Ladenberger in '33 Variations'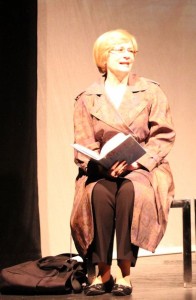 Theatre Conspiracy's 33 Variations is about a dying musicologist's quest to find out why Ludwig van Beethoven wrote 33 variations of an ordinary beer hall waltz during the final months of his life. One of the characters in Moises Kaufman's intricate is Dr. Gertrude Ladenburger, the woman who oversees the Beethoven archives. She is played in Theatre Conspiracy's production of the play by Joann Haley.
Haley has been acting on a variety of Southwest Florida stages since 1996. She was last seen on the Foulds Theatre stage as the lead in Theatre Conspiracy's The Book of Liz, in which she played cheeseball-making Sister Elizabeth Donderstock, who ventures forth from her religious community because she feels unappreciated and undervalued.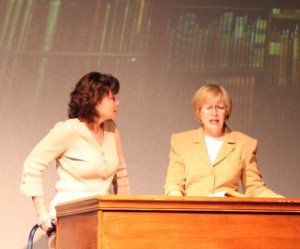 Most recently, she portrayed Alice Russell in Gore Vidal's The Best Man for Lab Theater. Some of her favorite roles have been Nurse Ratched in One Flew Over the Cuckoo's Nest, Queen Gertrude in Hamlet, and Linda Loman in Death of a Salesman (all for Lab Theater). Other credits include Mother Superior in Agnes of God (Lab Theater), Arcadia, Time and Ina Meyerhoff, Sylvia and Invasion of Privacy (all for Theatre Conspiracy).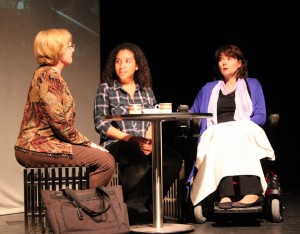 January 13, 2017.
RELATED POSTS.