Scott Carpenter plays Anton Schindler in '33 Variations'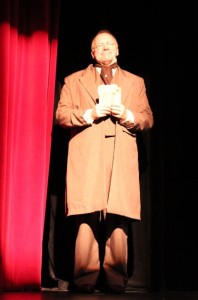 Opening on January 20 in the Foulds Theatre at the Alliance for the Arts is Theatre Conspiracy's production of Moises Kaufman's 33 Variations. It features a musicologist dying of ALS disease who is on a quest to unravel the mystery of why a seriously ill and increasingly deaf Ludwig van Beethoven would while away the last months of his lift writing 33 variations of a pedestrian beer hall waltz written by a no-account Viennese composer.
Actor Scott Carpenter plays the role or Anton Schindler, a violinist who insinuated himself in Beethoven's personal and business affairs and ultimately became his official biographer. Schindler was determined to ensure that future generations would regard Beethoven as a God-like
figure, destroying books and records that cast the composer in an unflattering light. Not only did he taint the historical record in this way, but the biography he later wrote also contained numerous inaccuracies and outright fabrications. It was not until the 20th century that scholars were able to unravel the truth from fiction in the material Schindler left. Today his insights are valuable, but only when studied alongside the corrections made by modern scholars.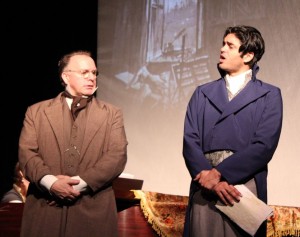 Carpenter has a B.A. in Theater from the William Paterson University and is a member of SAG/AFTA. He was seen most recently on the Lab Theater stage as William Russell's campaign manager, Dick Jensen, in Gore Vidal's The Best Man. Other credits include Yasmina Reza's Art and Cabaret, both for Lab Theater. Other roles include George in Who's Afraid of Virginia Woolf? and Roma in Glengarry Glen Ross. Scott has also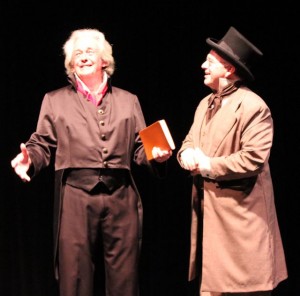 directed numerous productions, including Same Time, Next Year, Jekyll & Hyde, the Musical, South Pacific, Mame, and Steel Magnolias.
January 13, 2017.
RELATED POSTS.