With 'Ma Rainey's Black Bottom,' Theatre Conspiracy takes us into world of 1920s black Blues musicians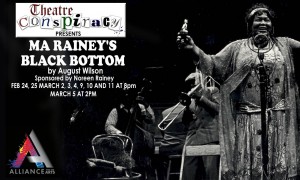 Opening on February 24 at the Alliance for the Arts is Theatre Conspiracy's production of August Wilson's Ma Rainey's Black Bottom. Brilliant and explosive, this play explores the complicated world of black musicians striving to make it at the height of the classic blues recording era in a culture denoted by both prejudice and gender bias.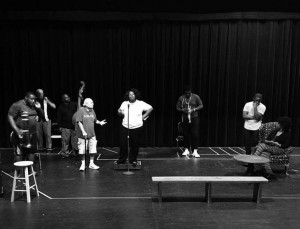 Directed by Sonya McCarter, the show stars Cantrella Canady, Curt Sheard, Roosevelt Stewart, Cicero McCarter III, Elvis Mortley, Charlie Sloin, Patrick Day, Shaunte Manuel (as Dussie Mac), Vladimy Bellefleur (as Sylvester) and Austin Harn (as the police officer).
The play is set in a 1927 Chicago recording studio, where four musicians are impatiently waiting for the arrival of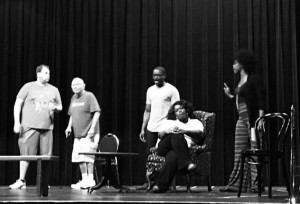 legendary Blues' singer Ma Rainey (Canady), who's late. Her producers, Sturdyvant (Day) and Irvin (Sloin), are frantic. There's tension among the band. The trumpet player, Levee (Stewart), is irritating the trombone player, Cutler. Not only won't Levee stop talking about his new shoes, he's intent on introducing a new, jazzier style to the group's music while Cutler (Sheard) prefers to play the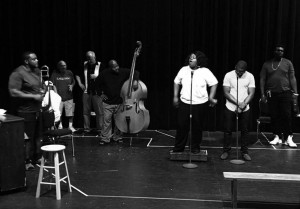 songs the way they always have. Bass player Slow Drag (McCarter) is content to smoke reefer and stay above the fray, but piano man Toledo (Mortley) wants to talk about an issue that's upsetting to them all – the condition of "the colored man" in music and American society.
Performing in black face, Al Jolson earns $10,000 per record while Ma Rainey and her band only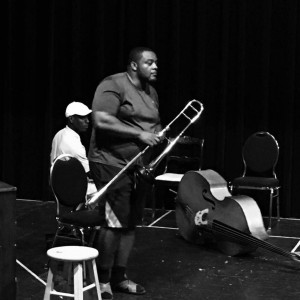 receive the paltry sum of $200 per record! But Ma Rainey and her musicians know that in spite of Rainey's huge talent and diva status, Sturdyvant and Irvin hold all the cards. "As soon as they get my voice down on them recording machines," Ma gripes to her trombone player at one point, "then it's just like if I'd be some whore and they roll over and put their pants on."
If the name August Wilson sounds familiar that's because he's the same playwright who wrote Fences. Starring Best Actor nominee Denzel Washington and Best Supporting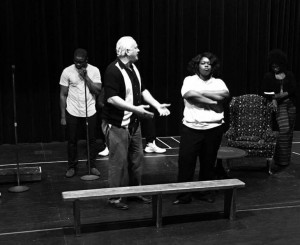 Actress Viola Davis, Fences has been nominated for this year's Academy Award for Best Picture. In fact, Wilson is nominated posthumously for adapting his script into the film's screenplay prior to his death in 2005. Fences has received considerable acclaim, with the film winning the AFI Award for Movie of the Year, and Washington winning a Screen Actors Guild Award and Davis snagging a Golden Globe and BAFTA Award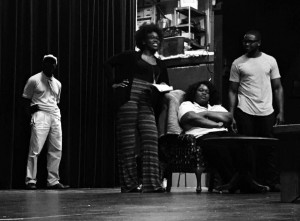 respectively for their performances in the movie.
Over the course of his career, Wilson (below right) garnered a tony and two Pulitzer Prizes. He famously wrote a series of ten plays that chronicled the African American experience in each decade of the 20th Century. Written in 1984, Ma Rainey initiated this ten-play cycle.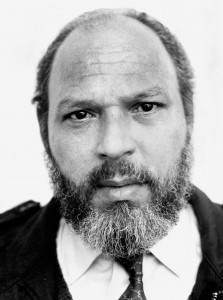 "August Wilson is lyrical, extraordinary and powerful playwright," says Theatre Conspiracy Founder and Producing Artistic Director Bill Taylor. "This is a fabulous opportunity to highlight one of his best plays."
Don't miss this riveting masterpiece by one of America's foremost playwrights.
February 14, 2017.
RELATED POSTS.