'Nice T!ts' play dates, times and ticket info
Playwright:  Amy Marcs
Opening:  March 17, 2017
Play Dates and Times:  March 17 and 18 at 8:00 p.m. with two (2) 2:00 p.m. matinees on March 18 and 19.
Tagline:  A reconstructive comedy
Plot: Just when life was going so well, Amy got breast cancer! With an American icon by her side, Amy navigates the hills and valleys of doctor visits, toy stores, hellish support groups and her understandably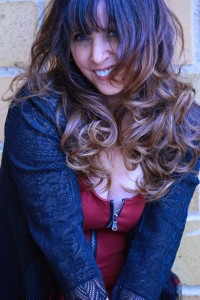 healthy obsession with her rack. Nice T!ts is a comedic exploration of Marcs' rollercoaster experience with cancer and its effect on her perceptions of femininity, womanhood, confidence and mortality. It's a unique perspective full of humor and heart-felt honesty.
What the Critics Say:
"Marcs finds the universal in one woman's story. She has the breezy pace and snappy timing of a stand-up comedienne." – Lancet Oncology Journal
★★★★★ "A universal story about the losses that challenge our identity, told with humanity and humor. Just what the doctor prescribed." – Front Row Center
"Simultaneously hilarious and touching. One show you don't want to miss!" – Bust Magazine
Where:  Foulds Theatre, Alliance for the Arts, 10091 McGregor Blvd. Fort Myers, FL 33919
Price: Tickets are
$22 for Alliance members,

$24 for non-member, and

$11 for students with proper ID. 
For tickets, please call 239-939-2787 or visit www.ArtInLee.org.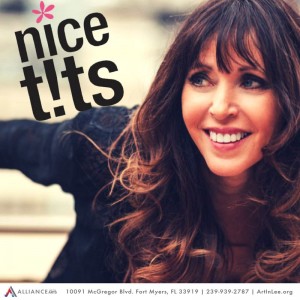 Sponsorship: Performances are sponsored in part by the Meisenberg Family Trust.
More Info.:  For more information, call 239-939-2787 or visit www.ArtInLee.org.
February 23, 2017.
RELATED POSTS.