Meet 'Noli Timere' actor Thomas Marsh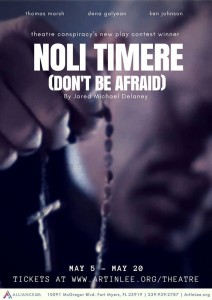 Jared Michael Delaney's Noli Timere (Don't Be Afraid) won Theatre Conspiracy's 2016/2017 New Play Contest. Opening in the Foulds Theatre at the Alliance for the Arts on May 5, the play stars Thomas Marsh, Ken Johnson and Dena Galyean.
Marsh is familiar with Noli Timere, having participated in the staged reading during Theatre Conspiracy's annual fundraiser and New Play Contest readings. Tom is becoming a regular at Theatre Conspiracy. Earlier this season, he played Squeamish in The Country Wife. Last season, he appeared in Toys in the Attic, played the evil Mr. Burns in Mr. Burns: The Post-Electric Play, and stood out in The Nether as a Victorian dandy by the name of Woodnut who is actually an undercover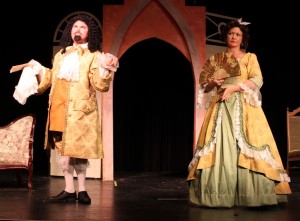 agent who enters a virtual world to investigate claims that paying customers go to a place called The Hideaway to have sex with, murder and dismember the prepubescent virtual children who reside there. Theatre Conspiracy audiences will also remember him from 2014's A Position of Relative Importance .
Noli Timere tells the story of a newly-ordained priest and his sister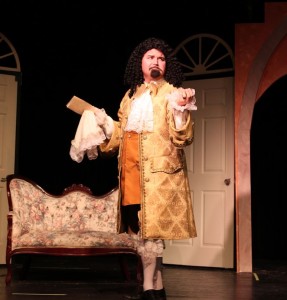 who are made to confront something from their past when a strange man knocks on the door of the rectory late one night. The ensuing confrontation leads them both into a frightening world that may, in fact, just be our own. For more on the production, including play dates, times and ticket information, click on the following links.
April 25, 2017.
RELATED POSTS.