Meet 'Noli Timere' actress Dena Galyean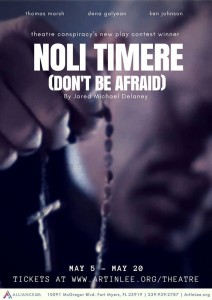 Jared Michael Delaney's Noli Timere (Don't Be Afraid) won Theatre Conspiracy's 2016/2017 New Play Contest. Opening in the Foulds Theatre at the Alliance for the Arts on May 5, the play stars Thomas Marsh, Ken Johnson and Dena Galyean.
Galyean was last seen by Theatre Conspiracy audiences as Alithea in The Country Wife earlier this season. Prior to that, she played Elaine Navazio in Last of the Red Hot Lovers at the Broadway Palm Off-Broadway. Other roles include the sexually-charged preacher's daughter Elaine Harper in the CFABS Players' Arsenic and Old Lace, Vixen, the indignant, conflicted and quietly resigned victim of Santa's sexual harassment and assault in Lab Theater's 2015 Christmas hit,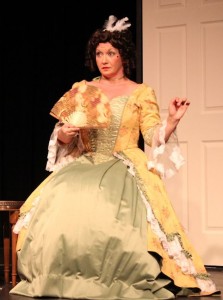 The Eight: Reindeer Monologues, and Louise in Lab Theater's 2015 summer stock production of Steve Martin's The Underpants.
Dena has also been an understudy on the Seminole Gulf Railway Murder Mystery Train and reigned for a year as Matlacha's Mermaid Queen. Other credits include Jane Tate in It Runs in the Family (at Stray Dog Theater in Tinley Park, Illinois), Eleanor in The Middle Ages (at Moraine Valley in Palos Hills, Illinois) and a slurry of other wonderful shows in her beloved home state of Illinois.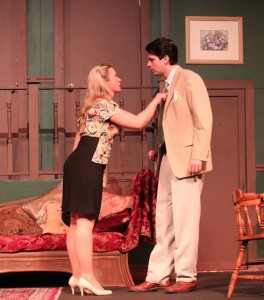 Noli Timere tells the story of a newly-ordained priest and his sister who are made to confront something from their past when a strange man knocks on the door of the rectory late one night. The ensuing confrontation leads them both into a frightening world that may, in fact, just be our own. For more on the production, including play dates, times and ticket information, click on the links provided below.
April 25, 2017.
RELATED POSTS.