Meet 'Book of Liz' actor Trevor Beauvois-Kinney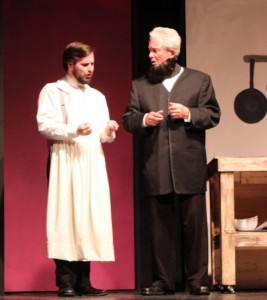 On stage now in the Foulds Theater at the Alliance for the Arts is Theatre Conspiracy's production of David and Amy Sedaris' The Book of Liz. Trevor Beauvois-Kinney plays various roles, including that of the obliviously handsome but unabashedly passive-aggressive Brother Nathanial Brightbee, Oxana's rough-around-the-edges boyfriend Yvone, and Donny and Rudy.
Trevor was last seen at Theatre Conspiracy in the role of job-seeking Frank Truman in A Position of Relative Importance (and before that as Ezra Chater in Arcadia). He has also been in numerous shows with other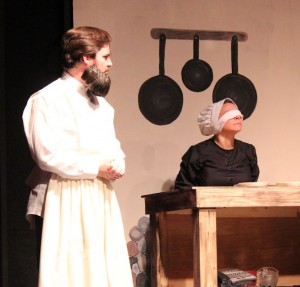 companies locally, including last year's intense 9-11 drama, The Mercy Seat, and The Last Five Years, an emotionally powerful musical about two New Yorkers in their 20s who fall in and out of love over the course of five years (both for David Monagas' Tellers' Theater Company in the Unitarian Universalist Church of Fort Myers).
See below for play dates, times, ticket information, reviews and profiles.
Posted August 14, 2016.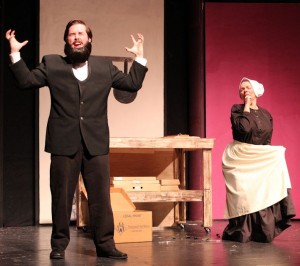 Related Posts.